Tale of the tape - delivery numbers and values
The difference in 2023 new deliveries is fascinating.  Here is our Tale of the Tape – delivery numbers and values to date.

Take a look at the chart listing new deliveries through March 9.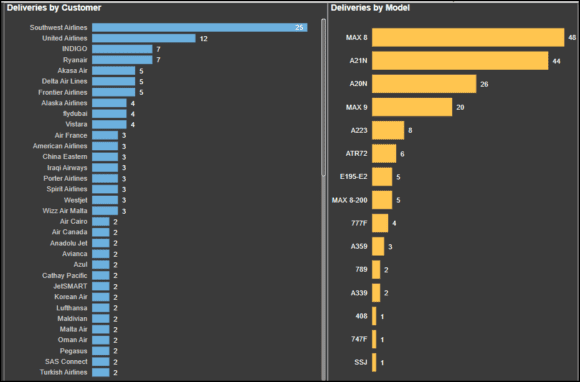 Notes:
Southwest is on a tear, getting a new MAX8 every few days

United is also taking new MAXs every other week

These two airlines account for 50% of Boeing's MAX deliveries to date

On the right, note that the A321NX

delivered

almost as many as MAX8s and more than double the MAX9, its closet rival

Boeing has 73 single-aisles delivered to date compared to 70 at Airbus – looking only at MAX vs. NEO (i.e., ignoring the A220)
Boeing has 18 customers for single-aisle deliveries compared to Airbus at 33.  The customer base at Airbus is significantly broader.  Is there a value guide to what these deliveries might be worth?  Yes, there is – using Collateral Verification's current market values (CMV) estimates, we derive the following.  Since actual pricing is not public, we use CMVs as a proxy.  Many operators do a sale/leaseback, and this provides a useful guide on valuations.

Even though the duopoly has delivered a nearly identical number of single-aisle aircraft, Airbus potentially secured $266m more revenue.  The bias in Airbus deliveries towards the larger model means they may average ~$60m per delivery.  This compares to $53m per delivery for Boeing.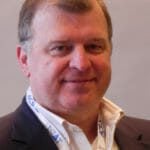 Co-Founder AirInsight. My previous life includes stints at Shell South Africa, CIC Research, and PA Consulting. Got bitten by the aviation bug and ended up an Avgeek. Then the data bug got me, making me a curious Avgeek seeking data-driven logic. Also, I appreciate conversations with smart people from whom I learn so much. Summary: I am very fortunate to work with and converse with great people.