Welcome to Morning Call for September 2, 2021, and the Top

Aviation

News Stories for today.  You can also search our Archives for older news stories by date.  
AirInsight US Airline Index
For the first time this year, average monthly passenger traffic fell in August when compared with July.  There are two reasons for the decrease, the first being constraints on airlines to add additional flights due to staffing shortages, and second, particularly for the second half of the month, concerns about the Delta variant and a new spike in global pandemic cases. Though vaccinated patients appear to have a minimal illness when compared with those unvaccinated.  
The question now is whether traffic will follow a more normal pattern and continue to fall before rising slightly in October, or whether the pandemic takes hold again.  We believe that a constrained historic pattern will emerge, reflecting historical seasonalities but at a temporary low level until the industry can re-fleet, re-staff, and international travel re-opens.  The Average Daily chart, along with our daily updates on traffic and our AirInsight US Airline Performance Index follows:
Commercial Aviation
Business Aviation
Airlines
Urban Air Mobility
Social Media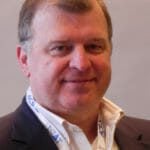 Co-Founder AirInsight. My previous life includes stints at Shell South Africa, CIC Research, and PA Consulting. Got bitten by the aviation bug and ended up an Avgeek. Then the data bug got me, making me a curious Avgeek seeking data-driven logic. Also, I appreciate conversations with smart people from whom I learn so much. Summary: I am very fortunate to work with and converse with great people.