The US airline industry has followed a path previously walked by the auto industry – cap in hand to Washington for help.  This does make sense, given the massive disruption that hit within the past three weeks. 
So what are the costs these airlines face?  Essentially operating an airline costs lots of money.  The capital costs to get in are large.  The equipment is expensive and some like aircraft fall under strict regulations for operations and maintenance.  More importantly, the people used to operate the equipment are highly skilled and don't come cheap.  What is noteworthy is while fuel costs have dropped, labor costs have risen.
The numbers are in the billions. To make this easier to comprehend, we built a model that mostly uses percentages. Beneath each of the big charts, we provide a small table that breaks the costs down to a per passenger level. The model has six pages, the last of which shows the dollars involved and the trends in key costs since 2010 through 3Q19. Select an airline from the list on the left to see the changes since 2010 on each page.

Hopefully, this model provides our readers with a perspective on the scale of the damage done to US airlines – most especially to their staff.  Our view is that it is the staff that deserves help, not the shareholders.  Risk capital takes the risks and reaps benefits from share buyback schemes.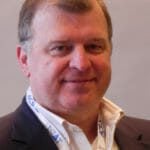 Co-Founder AirInsight. My previous life includes stints at Shell South Africa, CIC Research, and PA Consulting. Got bitten by the aviation bug and ended up an Avgeek. Then the data bug got me, making me a curious Avgeek seeking data-driven logic. Also, I appreciate conversations with smart people from whom I learn so much. Summary: I am very fortunate to work with and converse with great people.