With the recent update from DoT, we were able to refresh one of our fuel models. Our source data comes from the P-12a. The chart shows some variance.  The price variance is lower than it appears on the chart. For example, in 2020 the highest cost (Delta) was $1.93 and the lowest (Frontier) was $1.53.  And 2020 has seen the lowest fuel costs since 2016.

Alaska – this airline saw a big decline in costs after 2014 through 2016.  Then, with the Virgin America merger, costs rose.
Allegiant – Operating the MD80s drove fuel costs p, and the switch to Airbus has dropped those costs appreciably.  Note they have the second-lowest costs in 2020. This is interesting because the Airbus fleet had the opposite effect at Alaska.
American – has consistently had a relatively low cost.
Delta – It may be great to own a refinery, but flying older aircraft pushes fuel costs. Delta went from the middle of the pack to #1 in fuel costs.
Frontier – There have been some big swings, then a drop to the lowest costs since 2016.
Hawaiian – Its routes allow for relatively longer flights and this seems to have helped to keep fuel costs low.
JetBlue – Since 2016 the airline has seen a steady rise in fuel costs.
Southwest – from being #1 in 2016 and 2017, Southwest has managed to bring itself down to the middle of the pack.
United – This airline appears to have managed its fuel costs well, consistently being among the lowest.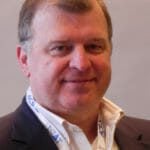 Co-Founder AirInsight. My previous life includes stints at Shell South Africa, CIC Research, and PA Consulting. Got bitten by the aviation bug and ended up an Avgeek. Then the data bug got me, making me a curious Avgeek seeking data-driven logic. Also, I appreciate conversations with smart people from whom I learn so much. Summary: I am very fortunate to work with and converse with great people.