Virgin Australia will resize its operations to an all-Boeing 737 fleet and for the time being, only operate on domestic services. Long-haul is only to resume when the market sustains these services, the airline said on August 5 when it gave an update of its business plan under new owner Bain Capital.
After filing for voluntary administration in April, in June Bain Capital was selected by the administrators as the favorite party to take over Virgin Australia. The agreement has now been translated into an updated business plan that should see the airline emerge from the crisis as smaller and leaner.
Virgin Australia brands itself as the best value carrier in the market and not as a low-cost carrier. It targets the leisure and business traveler alike through an extensive domestic and short-haul international network, offering them a high-quality experience that includes offering a domestic lounge network.
With the effects of the Covid-19 crisis expected to last for three years and long-haul traffic to take even longer to recover, Virgin Australia concentrates on the domestic and short-haul international products using the Boeing 737 as its workhorse. The plan doesn't detail numbers, but before it went into voluntary administration the airline operated two 737-700s and 75 -800s, with forty MAX 8s on order.
Long-haul waiting for the market recovery 
Out will go eight ATR72s, five Boeing 777-300ERs, and six Airbus A330-200s. Virgin Australia has the intention to resume long-haul services once market demand is there but for now, continues to suspend its important services to Los Angeles and Tokyo. Customers can fly on codeshared services to long-haul destinations. If the 777s are only mothballed until traffic picks up or retired isn't clear.
The future of Virgin Australia Regional Airlines, which operates fourteen Fokker 100s, is still under review.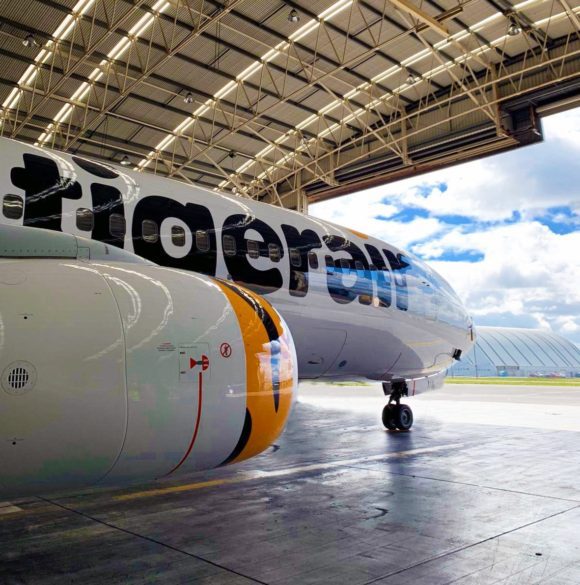 Tigerair Australia will discontinue its operations but could restart if market demand justifies this. (Tigerair) 
The airline will discontinue its low-cost Tigerair Australia brand and retire the nine Airbus A320ceo's, with the six 737-800s likely to join the parent airline. Tigerair's AOC will be retained in case market demand changes in the future and there is a business case for another airliner again.
3.000 jobs lost, 6.000 saved
The business plan sees a reduction of 3.000 jobs while securing those of 6.000. Depending on the pace of the recovery, the number could grow to 8.000 again. A number of employees are on stand-down and will be paid under the JobKeeper program until March.
The airline will do a review of all its supplier contracts to reduce its cost base, which includes concentrating all HQ-operations in Brisbane. It intends to invest heavily in digital technologies for both the airline and its Velocity Frequent Flyer program.
Virgin Australia entered voluntary administration with some $5 billion in debts, but thanks to Bain Capital's investment says it will emerge with a strong balance sheet. "Working with Bain Capital, we will accelerate our plan to deliver a strong future in a challenging domestic and global aviation market. We believe that over time w can set the foundations to grow Virgin Australia again and re-employ many of the high-skilled Virgin Australia team", said CEO Paul Scurrah.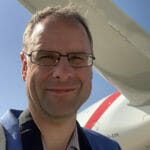 Active as a journalist since 1987, with a background in newspapers, magazines, and a regional news station, Richard has been covering commercial aviation on a freelance basis since late 2016.
Richard is contributing to AirInsight since December 2018. He also writes for Airliner World, Aviation News, Piloot & Vliegtuig, and Luchtvaartnieuws Magazine. Twitter: @rschuur_aero.