The AirInsight US Airline Performance Index remained quite stable during July, unfortunately at a relatively lower level than might have been desired.  After a promising start with the 4th of July weekend, the index settled into a stagnant pattern for the remainder of the month, with only a very slight upward movement.  We are expecting additional airline activity in August, but are uncertain as to whether traffic will return given current conditions for the pandemic.
The chart below clearly illustrates the weekly patterns and little movement over the month.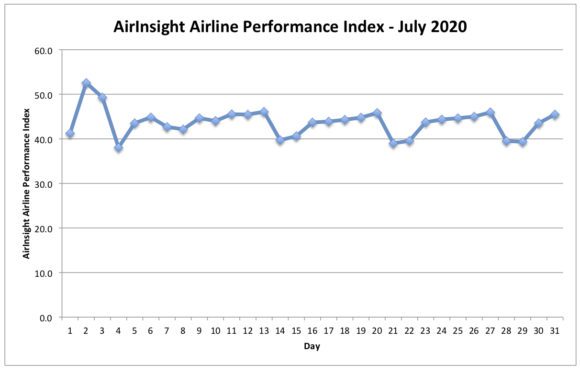 While there has been improvement since the nadir of the pandemic on airline operations in April, the rise in the index has plateaued in July, indicating a slower recovery than many had hoped.  We are hopeful that traffic will rise to match the increase in capacity scheduled for August, but given the resurgence of the pandemic, are uncertain that will occur.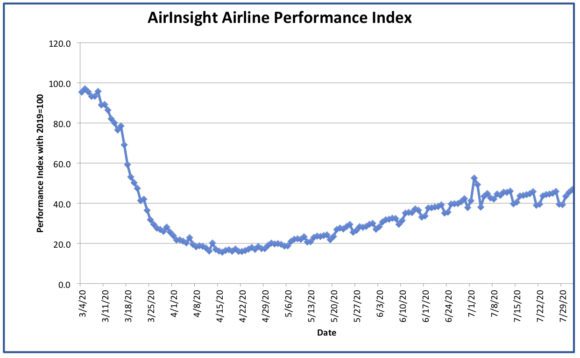 Stay tuned to Morning Call for our daily updates of the AirInsight Airline Performance Index.