Today, two news came to light: Volaris published its fourth-quarter financial results, and Grupo Aeromexico made the final withdraw of its Debtor-In-Possession Financing under the Chapter 11 bankruptcy process is currently involved. 
Volaris' performance
The ultra-low-cost Mexican carrier had total operating revenues of US$1.111 billion in 2020, a 36.2% decrease compared to the previous year. The total operating expenses were US$1.274 billion, a 16.4% decrease to 2019.
Volaris' EBIT for the year was US$-163 million, with a negative EBIT margin of 14.7%, according to its latest press release. Due to these results, Volaris had a net loss of US$-215 million in 2020, after earning over US$129 million in the previous year. 
Nevertheless, the fourth-quarter results for Volaris were strong, despite an increasing number of COVID-19 cases in Mexico and the US. The airline had a net income of US$45 million with a net margin of 11.1%. During this quarter, Volaris had 4.9 million booked passengers, with a system load factor of 80.2 percent. 
In terms of liquidity, Volaris ended the fourth quarter of 2020 with 10,103 million pesos (nearly US$500 million) in cash and cash equivalents. 
During the final quarter of 2020, Volaris returned one Airbus A319 aircraft and added three new A320neo. Volaris' fleet is currently comprised of 86 aircraft with an average age of 5.3 years. The low-cost expects to receive up to ninety new A320neo-family aircraft until 2028. 
Aeroméxico's final disbursement
Grupo Aeromexico announced today that it will draw the third and final disbursement under the Debtor-In-Possession Facility. It has requested US$625 million. Aeromexico received US$1 billion in DIP Funding under the Chapter 11 bankruptcy process. It was divided into two tranches. Tranche A was worth US$200 million while Tranche B was US$800 million. 
First, Aeromexico drew US$100 million, then US$275 million. The Mexican airline closed the year with US$399 million in liquidity, according to its fourth-quarter results. During the full-year 2020, Grupo Aeromexico had a net loss of over US$-2 billion due to the COVID-19 crisis. The airline reduced its fleet and workforce size, and it is expected to continue doing it. 
The Tranche 2 DIP Facility may be converted into shares of the reorganized Aeromexico at the lender's option, said the airline. This means Apollo Global Management could become the largest shareholder of the Mexican airline. Currently, Delta Air Lines is the largest foreign shareholder of Aeromexico, owning 49 percent of the company. The Mexican law doesn't permit over 49 percent ownership of foreign capitals on Mexican airlines. 
Aeromexico said: "If the lenders exercise the option to convert the Tranche 2 DIP Facility, following the corresponding capital increase, the shareholders will be almost fully diluted so that their remaining equity stake will likely be minimal (if any)."  Plus, due to Aeromexico's common stock volatility, the airline can't guarantee that the current stockholders may receive no recovery or a nominal recovery.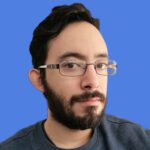 Daniel Martínez Garbuno is a Mexican journalist. He has specialized in the air industry working mainly for A21, a Mexican media outlet focused entirely on the aviation world. He has also published on other sites like Simple Flying, Roads & Kingdoms, Proceso, El Economista, Buzos de la Noticia, Contenido, and Notimex.