During the first quarter of 2021, Grupo Aeromexico posted a net loss of US$209 million (4.192 billion pesos), the airline said on its quarterly report. Aeromexico's revenues continue at 51.3% under the pre-pandemic values, but it's slowly coming back. 
Aeromexico's first-quarter results
Grupo Aeromexico had revenues of 6.850 billion Mexican pesos during the first quarter of 2021. The Mexican airline still has a 51.3% reduction of its incomes than the pre-pandemic levels due to the impact of the COVID-19. 
This led Aeromexico to post a 4.192 billion pesos net loss (approximately US$209 million). The Earnings Before Interest Taxes Depreciation and Amortization (EBITDA) was negative 398 million pesos (nearly US$20 million). In 2020, Aeromexico's net loss was USD$2.1 billion. 
Passenger income was 4.980 million pesos during the first quarter. Grupo Aeromexico carried 3.157 million passengers between January and March, and it's only 24.4% below its pre-pandemic average fueled by the domestic market. 
For example, Aeromexico's domestic traffic was only 7.6% below the levels it had in 2020's first quarter, so that's great news for the Mexican airline. It also shows that the Mexican domestic market has rebounded pretty quickly thanks to a lack of Government travel restrictions. 
Nevertheless, the international traffic continues performing poorly. In 2021's first quarter, the international passengers of Grupo Aeromexico were 56.9% below its pre-pandemic levels.
On a bright note, cargo revenues increased for Grupo Aeromexico. The airline saw a 14% year-on-year boost on this segment, earning 1.150 billion Mexican pesos (nearly US$58 million). That increase came despite Aeromexico's cargo capacity dropping by 37.5%! 
Liquidity's boost after DIP Financing
During 2021's first quarter, Aeromexico had access to the remaining Debtor-In-Possession funding under its Chapter 11 bankruptcy process. The airline obtained USD$625 million. 
Therefore, Aeromexico finished March with liquidity of USD$881 million. 
Currently, Aeromexico is working on its reorganization plan, which intends to file for during the second half of the year. 
As part of this process, Aeromexico is reducing the size of its fleet. It finished the quarter with a fleet of 106 aircraft. A year ago, Aeromexico had 130 planes, including five Boeing 737 MAX grounded. 
The airline currently has 18 B787, five B737-700, 30 B737-800, six B737 MAX 8, and 47 Embraer E190. We looked at the fleet's future before.

Costs during the quarter
Aeromexico's costs during the quarter totaled 10.295 billion pesos (USD$515 million). That's a decrease of 35.1% compared to the same period of last year, following an aggressive cost reduction program by the airline. 
The cost per available seat kilometer (CASK) was USD$0.072, a 3.0% increase compared to the previous year. 
Aeromexico's fuel consumption was 2.246 million pesos, a 27.7% increase compared to the previous quarter, due to a worldwide rise in the price. 
Compared to that, labor costs drop by 28.3% following the new Collective Bargain Agreements Aeromexico signed with its four unions. Maintenance costs drop 40.9%. Leasing rents were 3.047 million pesos, a decrease of 255 million pesos compared to the same period of last year.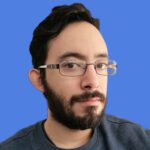 Daniel Martínez Garbuno is a Mexican journalist. He has specialized in the air industry working mainly for A21, a Mexican media outlet focused entirely on the aviation world. He has also published on other sites like Simple Flying, Roads & Kingdoms, Proceso, El Economista, Buzos de la Noticia, Contenido, and Notimex.