The Mexican ultra-low-cost carrier Volaris began 2022 with a net loss of US$49 million due to the impact of the rising fuel prices and Mexico's low season in January and February. Let's take a look at Volaris' financial results to start the year. 
In the first quarter of 2022, Volaris reported double-digit growth in revenue and EBITDAR while also maintaining a solid liquidity position and a healthy balance sheet. Overall, Volaris had total operating revenue worth US$567 million, an 80% increase compared to 2021's first quarter. Nonetheless, operating expenses were US$598 million in the quarter, mainly due to rising fuel prices worldwide. 
Volaris posted a net loss of US$49 million in the quarter or a loss per share of four cents. The Mexican low-cost carrier did generate US$9 million in cash and closed the quarter with a liquidity of US$750 million, representing 31% of the last twelve months of total operating revenue. 
Enrique Beltranena, President and Chief Executive Officer at Volaris, said: "2022 started with sharply rising fuels and a new surge in COVID cases. Strong demand trends remained, however, and we are observing less and less of a disruption in demand from new COVID cases and customers recognizing Volaris' reliability."
Decrease in passenger numbers
Volaris closed in 2021 with strong figures and record passenger levels. The airline carried 7.2 million travelers between October and December last year, highlighting the strong recovery from the Mexican market. 
Nonetheless, 2022 began at a slower pace. It was expected, though. As Beltranena said, a rise in COVID cases at the beginning of the year, along with low seasonality, economic uncertainty, inflation, and rising fuel cases, led to a decrease in the airline's passenger numbers. Volaris carried 6.9 million passengers in the quarter. The load factor was 83.5%. 
Despite the decrease, 6.9 million passengers in the first quarter is an all-time high for the Mexican low-cost operator. Beltranena addressed this record by saying, 
"This strong demand allowed us to gradually raise fares to offset rising fuel prices. Our 1Q22 results give us confidence in the overall strength in demand of our existing markets and our ability to closely match it with new capacity. We will continue on our path of a disciplined growth strategy and are well-positioned for the summer season as VFR and leisure travelers are eager to fly."
TRASM of US$7.0 cents represented an 18% increase compared to 2021's first quarter. The average fare was US$46, an increase of 24%, and ancillary revenue per passenger was US$35, a 7% decrease. 
Optimistic
Despite the macroeconomic and geopolitical challenges, demand remains strong across Volaris' route system. 
The airline expects to continue with its growth plans and expects to have a full-year growth in capacity in the mid-twenties compared to 2021 (which was already a record year). Volaris forecasts have total operating revenue for 2022 in the range of US$2.8 to $3.0 billion. 
During the quarter, Volaris incorporated three new Airbus A320neo aircraft and closed March with a fleet of 104 aircraft (six A319s, 81 A320s, and 17 A321s). The airline plans to end 2022 with approximately 115 aircraft.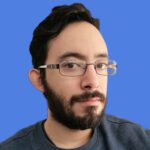 Daniel Martínez Garbuno is a Mexican journalist. He has specialized in the air industry working mainly for A21, a Mexican media outlet focused entirely on the aviation world. He has also published on other sites like Simple Flying, Roads & Kingdoms, Proceso, El Economista, Buzos de la Noticia, Contenido, and Notimex.