It took more than a year, but the Mexican ultra-low costs airline Volaris is back to its pre-pandemic levels. According to the airline's traffic results, it carried the same amount of passengers in 2021's first half as in 2019's first six months. 
Back to 2019
Volaris is back to its pre-pandemic levels because it has soared through the crisis. The Mexican carrier benefited from the fact that the country never closed its borders. Mexico never imposed any kind of travel restrictions domestically or internationally. 
Despite this openness, Mexico did suffer the bankruptcy of one airline, Interjet. This carrier held the third spot in terms of domestic market share and the second one internationally among Mexican operators. Therefore, its exit meant a unique opportunity for Volaris and Viva Aerobus. 
Both low-cost airlines have launched several new routes during the last year. Both have increased their market share, and both are in the driver's seat while Aeromexico is still in a financial reorganization. 
For example, Volaris recently announced four new routes from Mexico City and Cancun to San Salvador and Bogota. Domestically, it recently launched the Mexicali-Cancún route, flying from the most northwestern point to the most southeastern point in Mexico. 
So how are Volaris' traffic levels?
Between January and June 2021, Volaris has carried 10.4 million passengers across all its routes. Compared to 2020, the airline has had a 64.1% increase, though this is not a fair comparison because the world's demand collapsed in March. 
So, comparing Volaris' 2021 results with 2019 is where we get a better picture. The 10.4 million passengers carried in 2021 are only 1.3% below its 2019 levels. 
Domestically, Volaris has had 8.6 million passengers, a 0.2% increase compared to a couple of years ago. Interjet's demise plus Aeromexico's Chapter 11 plus lack of travel restrictions plus a low-cost ideology have equaled a success recipe for Volaris. 
Internationally, Volaris has had 1.88 million passengers. This number is still 7.9% below its pre-pandemic results. Nevertheless, we don't expect Volaris will end 2021 with a negative result in this segment. 
It is only getting better
Despite Mexico being in Category 2 with the Federal Aviation Administration (FAA), we expect Volaris to continue growing. The FAA allowed the Mexican airlines to deploy either their pre-pandemic capacity or the one they had in May 2021, when the degradation happened. Volaris chose the latter, seeing that it already had surpassed its pre-pandemic capacity levels to the US. Therefore, while it can't add new transborder routes, it can serve what it already has. 
In the meantime, Volaris will continue growing domestically and in Central and South America. The airline will launch its new routes to El Salvador and Colombia later in the year. 
On July 15, Volaris will publish its second-quarter financial results. The airline could expect to get back to breakeven levels and even have a profit.
Finally, Volaris will continue growing the number of passengers it carries. In June 2021, the airline transported 2.1 million passengers. That's a 13.6% growth compared to 2019. Domestically, it carried 1.6 million (+12.1% versus 2019) and internationally 458,000 (+19.7% versus 2019).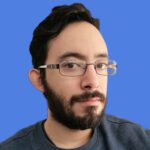 Daniel Martínez Garbuno is a Mexican journalist. He has specialized in the air industry working mainly for A21, a Mexican media outlet focused entirely on the aviation world. He has also published on other sites like Simple Flying, Roads & Kingdoms, Proceso, El Economista, Buzos de la Noticia, Contenido, and Notimex.