This week, Aeromexico announced it reached an agreement to reduce by half its unfilled Boeing 737 MAX order. In the meantime, Volaris announced the addition of eight incremental A320neo aircraft in 2021. 
Aeromexico reorganized its Boeing order
Today, Aeromexico reached a new agreement with Boeing and certain lessors. The airline said this agreement is "to increase its fleet with twenty-four (24) new Boeing 737 aircraft, including B737-8 and B737-9 MAX and four (4) 787-9 Dreamliner aircraft".  Nevertheless, this movement is "part of the airline restructure agreements with the manufacturer and certain lessors to incorporate new aircraft."
This means Aeromexico is reducing its original MAX order. From the 60 it ordered in 2012, the airline still had to receive 53. Now that number lowered to 24. Meanwhile, the Dreamliner order that's brand new since Boeing states that no Dreamliner is still to be delivered in Mexico. 
Currently, Aeromexico has seven Boeing 737 MAX aircraft and 18 Dreamliners (eight -8 and ten -9). Aeromexico added, "The addition of the first aircraft is scheduled for this year, with nine (9) offering service beginning this summer season and the rest arriving in the second half of 2021 and during 2022."
Additionally, Aeromexico modified the long-term maintenance contracts and reduced leasing costs of 18 other aircraft in its fleet. The Mexican carrier estimates that the agreement will lead to total savings of approximately two billion dollars.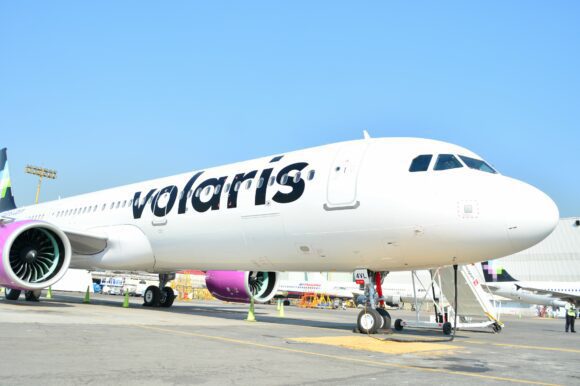 Volaris set to receive more A320neo this year
The Aeromexico's news came the same week Volaris announced the addition of eight more A320neo aircraft in 2021. The low-cost airline is playing aggressively in the Mexican market. Therefore, the addition of eight more A320neo aircraft is on top of the standing order with Airbus. This year alone, Volaris will receive eleven A320neo aircraft and expects to close the year with at least 98 planes. 
The airline said, "Volaris has been able to take advantage of the favorable leasing market conditions under which these aircraft can be added to the fleet, all on long-term leases. Our competitors have been scaling down, and this has represented an unprecedented opportunity for Volaris to add additional healthy capacity."
Of the new leasing agreement for eight A320neo, five will enter into service this summer. Volaris plans to deploy this additional capacity to strengthen its leading position in the Mexican domestic market. It will use them in cities like Tijuana, Guadalajara, and Cancun, Volaris' CEO, Enrique Beltranena, said yesterday at the World Aviation Festival Virtual. 
Volaris is evaluating further market opportunities to add additional aircraft, it said. In the last year, Aeromexico has rejected leasing contracts of 25 aircraft, while Interjet ceased operations. Interjet's demise meant 66 Airbus airplanes and 22 Sukhoi Superjets left the Mexican market. 
Analysis of the new Volaris and Aeromexico's orders
The Mexican market is rebounding quickly from the COVID-19 pandemic. The airlines are recovering thanks to an open country with zero travel restrictions, the VFR and leisure travel segment, and the US market. The three remaining leading airlines in Mexico, Volaris, Aeromexico, and Viva Aerobus, are playing hardball. Viva, for example, expects to finish the year with 51 Airbus A320 family aircraft. The three carriers are in a race to seize the gap left by Interjet, increase market share and exit strengthened from the COVID-19 crisis. Though Aeromexico is still under a Chapter 11 bankruptcy, and we can expect it will reject a few more leasing contracts along the way. 
There's a long road ahead before Mexico recovers its pre-pandemic capacity. According to Volaris' CEO, it went from 355 planes at the start of last year to 225 due to the pandemic.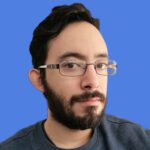 Daniel Martínez Garbuno is a Mexican journalist. He has specialized in the air industry working mainly for A21, a Mexican media outlet focused entirely on the aviation world. He has also published on other sites like Simple Flying, Roads & Kingdoms, Proceso, El Economista, Buzos de la Noticia, Contenido, and Notimex.