Bombardier
First it was Airbus, then it was Embraer and Bombardier. Then came ATR, Boeing and now its Mitsubishi.  Iran has now been speaking with or has deals with every western OEM.  This is what we have suggested is going to happen all along.
It is fair to say Iran's aviation needs are so large that it is likely to need everyone's production capacity to rebuild its fleets.  But it is more obvious that Iran will spread its requirements far and wide to ensure any new sanctions are vastly more complex to enforce.  With every OEM, and therefore the world's aerospace supply chains invested, new sanctions become very tough to implement.  New sanctions would simply hurt too many economies.
What is very interesting though is that announcements are almost always from Iran first.  Embraer notified us denying they had consummated any… Continue reading →
Ilyushin Finance has modified its CSeries order with Bombardier, reducing firm orders from 32 to 20 CSeries aircraft, and also dropping five options.  This reduces the firm order book for the CSeries from 369 to 357.  IFC also ordered one Q400 and added 5 options.  This order change was not unexpected, given the impact of economic sanctions against Russia and the drop in the Ruble, both of which made life more difficult for IFC.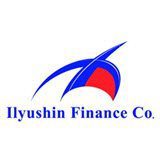 Today, IFC's potential customers in Russia cannot afford the new aircraft from Bombardier, so IFC cut back its order and added some less expensive Q400s, which are in demand to replace aging Antonov turboprops in the Russian market.  Bombardier wisely agreed to the deal as a work-around to IFC and its customer's problems, recognizing that when things get better (and they will) IFC will likely be back to replace those orders… Continue reading →
At the recent Farnborough show there was a lot of attention on Airbus and Boeing as the biggest news makers.  With these two firms having the largest volume sales in order size and value, this is to be expected.  But, arguably, the market around 100 seats is far more vibrant and a lot more competitive.
For a start there are more players: Bombardier, Embraer, Mitsubishi, SuperJet and AVIC.  This makes for a much more cut-throat environment.  Bombardier and Embraer are market defenders in the segment, while SuperJet, Mitsubishi and AVIC are segment disruptors.
Bombardier has two options in the 100 seat segment, the CRJ1000 and the CS100 on offer.  The CRJ1000 may be one of those aircraft that became a stretch too far, much like the A340-600.  It has not seen great sales, especially when compared with the similarly  sized CRJ900.  Bombardier… Continue reading →