Bombardier
Assembling data from a number of sources and developing a few estimates, we have this estimated breakdown of the program through month end November.
With the tests in Wichita not easy to track, we believe this is a reasonably close approximation of how the program has been doing since tests started again.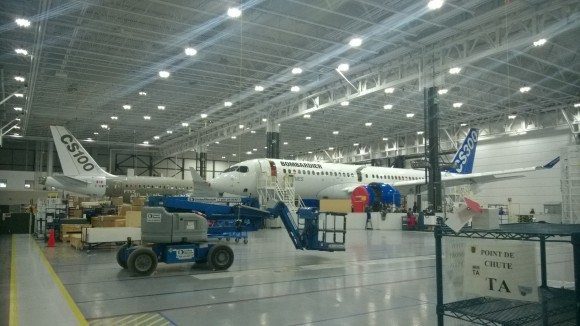 How Pratt & Whitney is Planning a Smooth Entry into Service for the GTF Engine
Market success brings new challenges. At Pratt & Whitney, the challenge emerging from the success of the PW1000G (typically called GTF) engine is the introduction of six different engine models that will be installed on 13 different aircraft from five manufacturers on four continents during the next five years. That means supporting hundreds of customers, many of them new customers, spread throughout the world. Calling it a massive task would be an understatement, even for a company with millions of flight hours of experience and an existing global support and service network.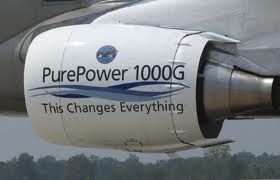 Continue reading →
We visited Bombardier's Mirabel facility today.  We will be providing a written summary of our visit, and in the mean time here are three short videos from key voices at Bombardier. Continue reading →
Visiting the Pratt & Whitney Customer Center today afforded us an opportunity to look at what is hanging from the roof and see wings from a different angle.  In the following images we show the new aircraft that will be sporting the GTF in future.  Then by way of example we show some other aircraft to proide perspective on how wing layout has evolved. Continue reading →