Bombardier
Here is the latest data from each of the three flight test programs through March. Continue reading →
The current political tensions in the Ukraine have resulted in economic sanctions imposed by the US and its western allies on Russia. We have no interest in politics, but when political actions impact the industry, it hits our radar screen. The aerospace industry is global, and just like dropping a pebble into a pond, the impact will ripple to the other side. Here, those ripples could have major impacts.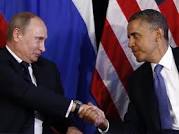 Continue reading →
Bombardier held its investor day in New York today, with Guy Hachey, President of Bombardier Aerospace and Philippe Poutissou, VP Marketing for Bombardier Commercial Aircraft, speaking at the event.
Guy Hachey indicated that aerospace expects a better 2014 than 2013, and that progress is continuing for Lear 85 and CSeries. The first flight for the Lear 85 was scheduled for today, but scrubbed because of weather, and the CSeries flight test program is continuing well, with twice the hours in March as in February, and with more aircraft joining the fleet, a dramatic upturn in hours expected in 2nd quarter.
He emphasized three areas – significant milestones that have been achieved, how the company is well positioned for growth, and the outlook for Bombardier Aerospace. Continue reading →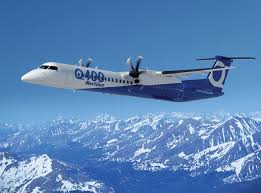 A new regional airline, Air Kazakhstan is being established in the Central Asian republic and is expected to begin flying early next year.  The state investment fund, Samruk-Kazyna and Air Astana will be partners in the formation of a new regional airline, to provide domestic feeder service to Air Astana's operations.  Air Astana ceased its regional operations last year when it retired a fleet of aging Fokker 50 aircraft, which has left a transportation gap in domestic service from airports too small to handle jets.
Continue reading →
We continue to watch the three ongoing flight test programs with great interest.  All three programs are showing progress.   We will first deal with the three programs and then with each separately. Continue reading →