Welcome to Morning Call for 2 December 2021, and the Top Aviation News Stories for today.  You can also search our
archives
for older news stories by date.  
AirInsight US Airline Index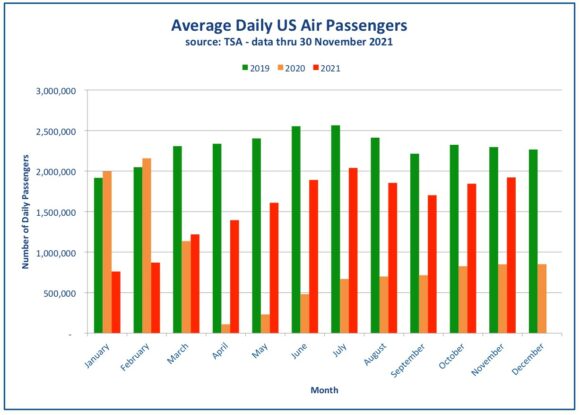 November domestic air traffic in the US reflected a pent-up demand and a return from what we've described as constrained normalcy to a modest return to growth.  The trend for a flat to negative November and December that we saw in 2019 and 2020 has been replaced with a return to slow growth.  That's a good sign that the industry was beginning to return to growth and more normal traffic levels in November.  
The question now is whether the recovery continues or the new strain will extend the pandemic and once again negatively impact aviation.  While initial indications are that the new strain may be much less severe than initially feared, the panic on Wall Street could quickly extend to travel plans and the jury remains out on its impact.  
Under more normal circumstances, we would view November as an inflection point and a resumption of growth back toward normality.  However, the unknown impact of the Omicron variant precludes us from forecasting a new trend based on a stronger than expected month for traffic growth. We will continue to monitor traffic levels in early December, and update this analysis on December 16th with additional data.
Commercial Aviation
Business Aviation
Airlines

Urban Air Mobility
Social Media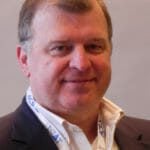 Co-Founder AirInsight. My previous life includes stints at Shell South Africa, CIC Research, and PA Consulting. Got bitten by the aviation bug and ended up an Avgeek. Then the data bug got me, making me a curious Avgeek seeking data-driven logic. Also, I appreciate conversations with smart people from whom I learn so much. Summary: I am very fortunate to work with and converse with great people.