Embraer is the only OEM with a leg in commercial aviation and business jets.  This is helping the company as it announced deliveries up 30% for the period. Deliveries soared 50% in Commercial and 22% in Executive Aviation compared to 3Q22 Embraer reports.

Year to date, the company delivered 26 more jets compared to the same period of 2022.  Embraer's order backlog ended the quarter at US$ 17.8Bn.  The Commercial Aviation division saw robust delivery growth, going from 10 to 15 aircraft, a 50% increase compared to last year. The Executive Aviation division also saw an increase; 28 jets were delivered (19 light and nine medium), a 22% increase compared to 3Q22. Analysts had expected more, with J.P. Morgan guiding 19 commercial and 38 executive deliveries for the quarter.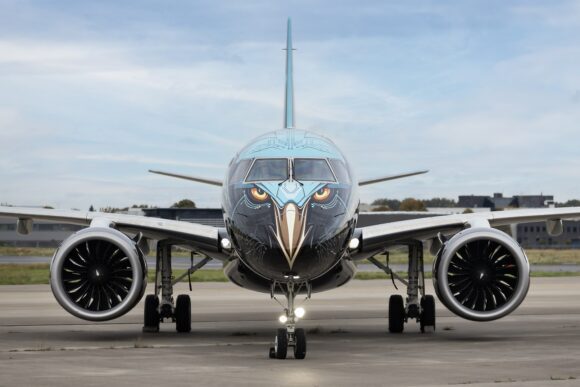 Embraer's order backlog is now at $17.8Bn, a  $500m increase since 2Q23. This volume represents the highest level of the company's backlog in one year.
The Commercial Aviation backlog rose from $8Bn to $8.6Bn compared to 2Q23, with 42 aircraft sold by September. SkyWest ordered 19 E175 jets for the United Airlines network, adding to the 90 E175 jets that SkyWest is already operating for United. The 70-seat aircraft will be delivered in a three-class configuration. This deal is part of the Q3 backlog, and deliveries will begin in Q424.
A vital deal in the quarter was with Luxair, which ordered four E195-E2s, including two options and three purchase rights for additional E2 jets. The deal also includes conversion rights for the E190-E2. The first delivery is scheduled for the fourth quarter of 2025.
Air Peace, West Africa's largest airline, placed a firm order for five Embraer E175s. Deliveries of the 88-seat jets will start in 2024.
Binter placed a firm order for six Embraer E195-E2s. This order brings Binter's E2 fleet to 16 jets when delivered. The deal was announced in June 2023 and included in the 3Q23 backlog.
American Airlines announced a firm order for four E175s, which will be included in the 4Q23 backlog. The aircraft will be operated by American's wholly-owned subsidiary Envoy Air. With all deliveries in 4Q24, Envoy's all-E-Jet fleet will grow to over 150 aircraft by the end of 2024.
Executive Aviation's strong backlog at $4.3Bn, with a book-to-bill ratio of 1.5:1, highlights the high volume of jet sales and deliveries. At the recent NBAA, Embraer announced the Phenom 100EX, the company's newest evolution of the Phenom 100.
In addition, the autothrottle feature was announced for the Phenom 300E. In August, the Phenom 300 series became the most-flown business jet in the United States, and the family surpassed 2m flight hours.
Embraer announced in October that it has successfully tested the Phenom 300E and Praetor 600 on 100% neat sustainable aviation fuel (SAF). The tests, with one engine running on 100% SAF, were performed from Embraer's Melbourne, Florida facility.
Embraer's Services & Support backlog also saw rising activity to $2.8Bn in the quarter. This is the highest backlog volume ever recorded in the business unit. Embraer Services & Support reinforced its role as one of Embraer's main drivers of growth for the next few years.
Embraer signed Pool Program agreements with Marathon Airlines (Greece), Royal Jordanian Airlines (Jordan), Scoot (Singapore), and Sky High (Dominican Republic). These contracts provide exchanges and repair services for various repairable components. Marathon Airlines and Sky High contracts have already been added to the 3Q23 backlog. Royal Jordanian Airlines and Scoot Pool Programs agreements will be included in Embraer's backlog once all contractual contingencies are cleared.
In addition to the new Pool Program agreements, Embraer signed a MoU with SIA Engineering Corporation to expand MRO services for Embraer's E2 jet family in Asia-Pacific, in line with fleet growth in the region.
Embraer's Defense and Security division delivered the first Portuguese Air Force KC-390, which has entered service. This is the first KC-390 to enter into service outside Brazil and be delivered in NATO configuration. Embraer will deliver four more aircraft to the Portuguese Air Force. Austria and the Czech Republic announced the selection of the C-390 Millennium as their new tactical military transport aircraft. In 2022, the Netherlands announced the selection of the C-390.
The multi-mission C-390 platform is a preferred solution among NATO countries. Negotiations with the Netherlands, Austria, and the Czech Republic have not yet been incorporated into Embraer Defense & Security's backlog, representing significant potential for the coming quarters. The C-390 has attracted the interest of many countries on different continents and is being evaluated by several potential customers, including India and South Korea.
What a quarter!  It was only a few short years ago that Embraer was reeling from its failed Boeing deal. Friction between the two continues in another phase. As Boeing stumbles, Embrear thrives. J.P. Morgan noted: "Embraer delivered ~55% of the midpoint for its FY23 guidance." and summarized the results as "A Bit Below Expectations."  It's a bit harsh, perhaps, given each division is on a distinct upward trend. Moreover, 3Q23 looks good; perhaps some have forgotten how good 2Q23 was.
While Embraer also faces tough supply chain challenges, there's an upside other OEMs can't claim. Because it does so much work in-house, Embraer may suffer less supply chain stress.  Moreover, because Embraer has a monopoly on new-build regional jet business, which also happens to be its best-seller, the company likely faces less risk.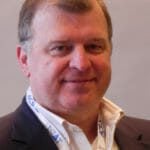 Co-Founder AirInsight. My previous life includes stints at Shell South Africa, CIC Research, and PA Consulting. Got bitten by the aviation bug and ended up an Avgeek. Then the data bug got me, making me a curious Avgeek seeking data-driven logic. Also, I appreciate conversations with smart people from whom I learn so much. Summary: I am very fortunate to work with and converse with great people.