On Wednesday IATA released its latest stats. The stat that caught our eye was this one: 22,000 city pairs are now connected by direct flights, up 1,300 over 2017 and double the 10,250 city pairs connected in 1998.
Route dispersion is indeed happening around the world as airlines bypass hubs and connect cities directly.  But hub congestion is happening as well, with London Heathrow becoming the A380 capital of the world due to constrained slots. While route dispersion is happening today, hub congestion will become increasingly evident during the next two decades.
It appears this IATA statistic bears what Boeing said when it offered the 787 – an airplane designed to be smaller than other widebodies offering a great route dispersion tool. You may recall the argument back then was is Boeing right with 787 or is Airbus right with the A380? It turns out Boeing was right sooner than Airbus. There is a market for the VLA like the A380 – but it is small relative to the growing market driven by route fragmentation.
Route dispersion is also growing with new capabilities for narrow-body aircraft. The A321XLR is designed for transatlantic service to smaller destinations an is gaining favor with a number of carriers who want to introduce new routes, as well as with LCCs.
They now join the 787, which pioneered the idea that an airline could connect secondary cities at a positive economic return. Network airlines could (and do) deploy 787s from their fortress hubs to serve secondary cities across the globe. But the 787 is also a foil that enables newcomers like Norwegian that has no hubs to start service connecting cities in ways network airlines don't. And lessons from the 787 are changing the way fleet decisions are made.
We see a growing interest in smaller aircraft with relatively long-range. Airbus is seeing strong interest in its A321neo family, and also the range capabilities of the A220 as well. Just like Norwegian deploying the 787's ability to disrupt markets, airBaltic is doing the same thing with the A220. Who would have considered even five years ago that a 145-seat aircraft would fly six-hour legs?
IATA data shows the top five city pairs are in Asia. These cities and many more are within the range of the new smaller commercial airliners. Even as we see many airlines up-gauge from the A320 to A321 or from the 737-800 to 737 MAX9 and 10, there is clearly rising interest from 100 seats to 150 seats with aircraft capable of 3,000-4,000-mile stages. Route fragmentation is beginning to drive aircraft selection, with fleet commonality an economic factor for shorter-range routes. An A321XLR operator is also likely to utilize other A320 family aircraft for shorter-range flights, and the longest-range narrow-body mission is now a key factor in fleet decisions. Route dispersion is changing the nature of airline operations, and the composition of airline fleets.
Airbus currently has an advantage in narrow-body aircraft with its A220-300 and A321XLR, while Boeing has the advantage in wide-body aircraft with its 787 family for long thin routes. As congestion at major hubs grows, route dispersion will be one of the ways airlines will solve the problem, and aircraft range is perhaps a key factor in that decision process.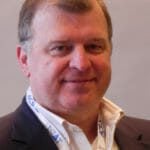 Co-Founder AirInsight. My previous life includes stints at Shell South Africa, CIC Research, and PA Consulting. Got bitten by the aviation bug and ended up an Avgeek. Then the data bug got me, making me a curious Avgeek seeking data-driven logic. Also, I appreciate conversations with smart people from whom I learn so much. Summary: I am very fortunate to work with and converse with great people.