Where have you seen this picture before? These images started with the A380, then the A350, and now we see it on the A321.
Air Canada flight AC692, operated by tail C-GITU on Saturday, shared a pilot's eye view of the take-off from exterior cameras connected to the aircraft's seatback entertainment system. This camera feature, a first for a narrow-body aircraft, is one of several innovations unveiled with the airline's first upgraded Airbus A321, redesigned from nose to tail.
"We're proud to welcome customers on board to experience the comfort, convenience, and connectivity of our latest cabins. These upgraded fleet interiors will align the A320s and A321s to the highly popular A220 experience, further strengthening our industry-leading product offering," said Mark Nasr, Executive Vice President of loyalty and Product at Air Canada. "Additionally, new features such as our inflight entertainment system streaming exterior aircraft camera feeds, Bluetooth connectivity, and free, fast internet connectivity will be extremely popular with travelers. We will continue advancing our product leadership by trialing more new in-flight experiences with this A321 and expanding those learnings to additional aircraft in our fleet."  
Highlights of the A321 new cabin include:
Larger overhead bins – The largest overhead bins in class will be installed on the Airbus A321XLRs.
Upgraded seating – A standardized product across the Air Canada narrowbody fleet in Business Class and Economy. The new seats are designed to optimize passenger personal space, improve ergonomics, and provide more storage, giving customers a more comfortable experience. This is a crucial issue because of the long-haul flights expected on the A321.
Bluetooth audio – A new IFE system features a Bluetooth-enabled seatback monitor. Customers can connect their personal headsets while watching video on demand, live TV, or listening to podcasts or music. This initiative helps reduce the usage of single-use headphones and supports Air Canada's sustainability objectives in reducing waste. Another aspect that becomes more important with each hour the flight takes.
New exterior cameras – Customers can watch their flight live via the new first-in-class tail and belly camera system, providing high-resolution, real-time video of the aircraft exterior.
Full color LED mood lighting – The new cabin lighting system allows different ambiances to be set depending on the time of day and phase of flight.  This is a pretty standard feature these days.
Fast and reliable Wi-Fi – Upgraded satellite-based connectivity.
Power options at all seats – Customers can access power outlets, USB-A, and USB-C.
The airline plans to retrofit 14 Airbus A321s, and its eight A320s will start this fall through to the end of 2025, bringing these aircraft in line with the Airbus A220 and Boeing 737 MAX cabins.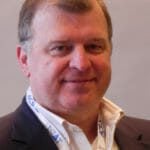 Co-Founder AirInsight. My previous life includes stints at Shell South Africa, CIC Research, and PA Consulting. Got bitten by the aviation bug and ended up an Avgeek. Then the data bug got me, making me a curious Avgeek seeking data-driven logic. Also, I appreciate conversations with smart people from whom I learn so much. Summary: I am very fortunate to work with and converse with great people.