With a picture that will cause Airbus America's team some discomfort, and make Delta's team look twice, a spotter in Mobile published a picture of the first US-made A220-300.  Expanding the image you will notice the aircraft is missing its nosecone as it emerged from the paint shop.
The emergence of this aircraft is a signal that Airbus' Mobile FAL is moving steadily forward with the A220 program, even though the FAL is still under construction.  Delta has 50 of these models on order in addition to 45 A220-100s, of which 29 have been delivered.  Readers will recall that the Delta order for these aircraft, made with Bombardier, led to Boeing's protest and an initial 300% duty being placed on the aircraft.
An appeal by Bombardier led to a unanimous decision in favor of Bombardier and an unexpected and uncomfortable loss for Boeing.  A pivotal moment at the appeal hearing was when Delta told the panel that Boeing did not have an aircraft in this category it could buy – Boeing had offered pre-owned (Air Canada) E-Jets as a solution.  Boeing's karma changed after the decision. It has been a period of bad karma ever since.
Under Airbus, the former "nice little airplane", turned out to be a swan.  Just like Bombardier said it would be.  With the A220, Airbus has had one sales success after another.  The bad karma has impacted Boeing's partner Embraer as well.  Whereas the impressive Embraer E2 program should have been a winner at JetBlue, the A220 won because Airbus could and did deploy its full family offering.  Embraer, sans Boeing, could not match this.  The delay in approving a Boeing/Embraer deal only underscores the bad karma.
And here we are, Delta's first A220-300 is going to be coming soon to disrupt the market. Without any airline sponsored media effort, the initial reaction to the A220-100 was overwhelmingly positive.  Reaction to the larger model can be expected to follow suit.  The larger model provides Delta with 130 seats and 3,400-mile range – a useful tool to offer a state of the art cabin experience on any US city pair.  Corner to corner and coast to coast.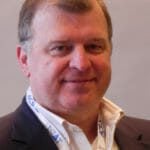 Co-Founder AirInsight. My previous life includes stints at Shell South Africa, CIC Research, and PA Consulting. Got bitten by the aviation bug and ended up an Avgeek. Then the data bug got me, making me a curious Avgeek seeking data-driven logic. Also, I appreciate conversations with smart people from whom I learn so much. Summary: I am very fortunate to work with and converse with great people.