Airbus October 2022 Orders & Deliveries
Here's the updated model.  Please optimize your view by using the double-headed arrow at the bottom right of the model.

Notes:
YTD A320neo orders are ahead of A321neo

YTD A321neo deliveries remain #1 – several customers took multiple deliveries


YTD Orders are ahead of the 2019 level with 500 deliveries

Book to Bill continues recovering

Airbus continues doing business in China

The numbers guide to a strong year-end, but they are still way off the delivery target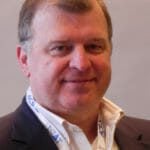 Co-Founder AirInsight. My previous life includes stints at Shell South Africa, CIC Research, and PA Consulting. Got bitten by the aviation bug and ended up an Avgeek. Then the data bug got me, making me a curious Avgeek seeking data-driven logic. Also, I appreciate conversations with smart people from whom I learn so much. Summary: I am very fortunate to work with and converse with great people.