Here's the updated O&D model.
A321neo is going well – even in 2020. More orders for this model than the A320neo.
A320neo still #1 for deliveries.
Surprisingly fewer deliveries on the A220 compared to 2019.
Indigo is the #1 delivery customer for 2020.  Delta is #2.
North America, EU and Middle East were strongholds for deliveries.
Truly an awful year for the industry.  But Airbus did well under the circumstances.  Customers mostly took deliveries. And they did pull in orders.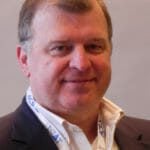 Co-Founder AirInsight. My previous life includes stints at Shell South Africa, CIC Research, and PA Consulting. Got bitten by the aviation bug and ended up an Avgeek. Then the data bug got me, making me a curious Avgeek seeking data-driven logic. Also, I appreciate conversations with smart people from whom I learn so much. Summary: I am very fortunate to work with and converse with great people.