Let's start off with the updated data model.
Airbus delivered 47 aircraft in July to 32 customers. Airbus deliveries are 344 2021 YTD (99 more than the same period 2020). Cancellations came from CSA.

Airbus registered two A320neo orders.

After cancelations Airbus net orders stood at 33 in the Jan-Jul period 2021. Airbus backlog as of 31st July stood at 6,873 aircraft.

July highlight – Air Austral took delivery of three A220-300s

Condor order question we asked about – Condor signed an agreement with Airbus for the purchase of seven Airbus A330neo and intends to lease a further nine.  The order is a commitment from the airline, based on a signed contract, and will appear in the order book once all conditions are met. Condor will take delivery of new aircraft from 2022. The re-allocation of airframes is not unusual; we have done this in the past with other aircraft as well.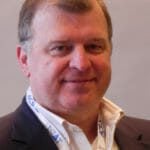 Co-Founder AirInsight. My previous life includes stints at Shell South Africa, CIC Research, and PA Consulting. Got bitten by the aviation bug and ended up an Avgeek. Then the data bug got me, making me a curious Avgeek seeking data-driven logic. Also, I appreciate conversations with smart people from whom I learn so much. Summary: I am very fortunate to work with and converse with great people.