Yesterday Airbus published its latest monthly O&D numbers.  What a dramatic change October brought.  A huge order from IndiGo turned their year around dramatically.  Below is our updated model that allows you to drill down on the O&D numbers.
We added two pages that might be of interest.
Page 8 – Middle of the Market Guide.  Here you can see how the A321 has seen a surge in market interest.   The 2013 order from American was a watershed moment and the program has seen growing interest since then.  The arrival of the A321neo built on this initial momentum and now Airbus is dominating the 757 replacement segment. For 2019 YTD this is the aircraft Airbus customers want more than any other.
Page 9 – From CEO to NEO.  What we see here is how impactful Airbus' NEO programs have become.  We include all the models with a CEO/NEO offering.  Orders exploded with the A320neo and within two years, by 2016, we see the rising dominance of the NEO deliveries.  The switch is dramatic.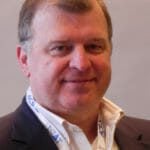 Co-Founder AirInsight. My previous life includes stints at Shell South Africa, CIC Research, and PA Consulting. Got bitten by the aviation bug and ended up an Avgeek. Then the data bug got me, making me a curious Avgeek seeking data-driven logic. Also, I appreciate conversations with smart people from whom I learn so much. Summary: I am very fortunate to work with and converse with great people.