Airbus has strengthened its cash position by securing a new credit facility of EUR 15 billion, the airframer reported on March 23. Together with existing facilities the company has now EUR 30 billion in cash available, which it thinks is sufficient for the coming months.
Like Boeing, Embraer and other OEMs, Airbus faces major uncertainties over the airliner market as airlines have been confronted with the biggest crisis in history: Covid-19.
CEO Guillaume Faury confirmed many airlines are asking for deferral of aircraft deliveries, but added: "Some are not asking." He stressed the importance of the leasing companies, which combined have a major share in the current order backlog. "It is a case by case situation, as there are many lessors out there. The large now play the role of 'shock absorbers'. We can't anticipate what will happen, but we rely on them to dampen the situation", Faury said in an extra investor's call.
Deliveries continue as long as they can
CFO Dominik Asam said Airbus keeps delivering aircraft right now and only ones that are fully paid for. "There are no deliveries before we get the cash. (…) If a customer is in distress and doesn't pay, then, in the end, we might need to cut production." Faury didn't rule out parking new aircraft for some time as travel bans and other restrictions make it more difficult to get aircraft and crew delivered into a country.
Both Faury and Asam were unwilling to detail how the current production rates are affected by the Covis-19 crisis. Production in Tianjin (China) has resumed after only a one-week stop in February. Faury expects to see a return to high numbers in HY2 if the crisis will stabilize in China/Asia. The supply chain has held together well. "There was no disruption as they went through the crisis. We have 100 suppliers for 500 work packages there", Faury said.
The situation in Europe is "more complex" as Covid-19 continues to impact daily life. "We are carefully monitoring the supply chain and how it holds up." Faury showed himself pleased with the support governments have expressed towards the industry.
After a four-day pause, Airbus resumed production in Spain and France today while sites in Germany, the UK, the US, and Canada have continued to produce as normal. Health and safety are of the utmost priority, Faury stressed.
Cash buffer of 30 billion
As said, Airbus has improved its cash position as it secured a new EUR 15 billion credit facility on Sunday night, when banks in the US, UK, and Europe expressed robust creditworthiness. Airbus has converted an existing revolving credit facility of EUR 5 billion into an additional 15 billion new credit line, which together makes EUR 30 billion in immediate liquidity available.
The OEM asks shareholders permission to withdraw the 2019 dividend, saving the company EUR 1.4 billion. Airbus will also suspend topping up of its pension funds while taking operational measures to reduce costs.
The company has withdrawn its guidance for 2020. In January, Airbus said it expected to deliver some 880 airliners. Even when it might lose orders in the coming weeks and months, Airbus thinks it still has a strong backlog. Right now, this stands at 7.670 aircraft. Especially the A320neo-family with 6.209 aircraft in backlog is in a strong position as Boeing struggles to get the MAX back on track. Airbus has calculated in overbooking in its A320-backlog, which will help it to dampen the effect of potential (or likely…) cancellations.
Faury confirmed that non-Airbus customers are seeking options to take production slots "should they become available." The A220 has a backlog of 547, the A350 of 577 and the A330neo of 328. The widebodies have been selling slow and could face another slump in demand, but "there is no need to take hard decisions on the market now. We will not make a judgment, it is too early."
Wing production reduced
Airbus said on March 26 that it will reduce production at its wing plants in Filton and Broughton in the UK and Bremen in Germany. This follows a review of the production flow during the current situation with adapted health and safety measures. "In this context the wing plants in the UK and in Bremen, Germany have reviewed the additional completed stock levels developed in the recent period and the immediate demand from the Final Assembly Lines as they resume partial operations." The reduction is for the next three weeks and includes an extended Easter holiday. Keep in mind Airbus UK has been stocking up in order to be prepared for a January hard Brexit, which has transformed into a softer exit of the UK from the European Union that still needs negotiating.
Update March 30:
Airbus will close its Spanish plants until April 9 as new restrictions have been implemented by the government from March 29. Essential activities like ICT, security, and engineering will continue, all other will be paused.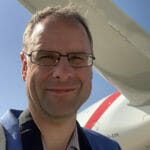 Active as a journalist since 1987, with a background in newspapers, magazines, and a regional news station, Richard has been covering commercial aviation on a freelance basis since late 2016.
Richard is contributing to AirInsight since December 2018. He also writes for Airliner World, Aviation News, Piloot & Vliegtuig, and Luchtvaartnieuws Magazine. Twitter: @rschuur_aero.