Air France-KLM reported a net loss in HY1 of EUR 239 million, down from -158 million last year. In Q2 the Franco-Dutch airline group posted a EUR 81 million profit, but this was 30 million lower compared to the same period in 2018.
CFO Frederic Cagey is not unhappy with some of his airlines' performances, especially in Q2. Revenues grew 6.4 percent to EUR 7.050 billion, income from operations by 15.6 percent to EUR 400 million. This helped to offset 9.3 percent of extra costs, including fuel that went up 18.6 percent.
CEO Ben Smith was most happy with the reduction in unit costs by 2.3 percent, although higher labor costs thanks to new contracts with unions will negate this effect.
Net debt reduced by 466 million and adjusted operating cash flow improved from EUR 1 million to 111 million. Passenger numbers were up 5.1 percent to 27.800 million.
Including Q1 the Group's picture for HY1 looks different. Apart from the above mentioned net loss, revenues were up 4.9 percent to EUR 13.036 billion but the operating result down -57.5 percent to EUR 97 million. Costs were 5.9 percent lower. Pax numbers grew 4.2 percent to 50.474 million.
Air France versus KLM
By airline, again we see another picture. Air France revenues grew 6.7 percent in HY1 to EUR 7.982 billion and 9.1 percent in Q2 to 4.284 billion, but posted a EUR -113 million loss in the first six months (-62 million in 2018). In Q2 its booked a 143 million profit versus 13 million last year. A major factor in last year's results were continuous strikes that cost the airline EUR 335 million.
By comparison, KLM's revenues grew only 2 percent in HY1 to EUR 5.284 billion and by 3.7 percent to EUR 2.899 billion in Q2. Its operating result in HY1 was EUR 202 million versus 388 million last year, or 258 million versus 328 million in Q2. KLM blames this slowdown in growth and profit on higher costs, higher unit costs, and lower cargo traffic, while also citing capacity restrictions at its Amsterdam Schiphol-base that prevent growth. As CEO Pieter Elbers said: "This is a significant change compared to the way our results have developed in the last few years."
Both airlines performed well on their long-haul networks, especially to Africa and the Middle East (+8.7 percent higher revenues). Latin America was the weakest area. Medium- and short-haul saw reduced revenues, but higher load-factors.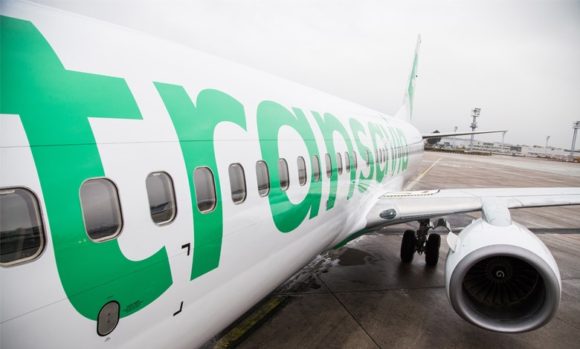 Strong growth, but HY1 loss for Transavia. (Air France)
Transavia grew strongly
The Group's low-cost airlines Transavia and Transavia France grew strongly, with capacity increasing in HY1 by 10 percent. Revenues grew 8.7 percent to EUR 748 million or by 10.4 percent in Q2 to 500 million, but the operating result was negative for the first six months at EUR -19 million compared to 3 million last year. In Q2 Transavia posted a EUR 52 million profit, albeit 9 million lower than last year. Higher fuel costs and currency headwinds are to blame.
Smith didn't give exact guidance on the full-year results as many uncertainties can affect the outcome. He expects fuel to cost 550 million extra compared to the EUR 5.5 billion bill last year but tries to reduce non-fuel costs by another 1 percent. Unit revenues for Q3 are expected to be stable. Long-haul bookings give a reason for optimism as they are ahead of last year's. Transavia is expected to grow 7-9 percent, with a slightly reduced pace on the French subsidiary.
A220-300 right-sized aircraft
Smith went into detail on the fleet changes announced after the Board of Director's choice on July 30. Air France has opted for the Airbus A220-300 as it thinks the type is the right-sized aircraft for its medium-haul network, offering lower costs, better economies, and reduced emissions. Plus more range, which opens up routes that the A318s and A319s it will replace are unable to offer. It also has lower aircraft and trip costs compared to the A320neo, although that type certainly will be on Air France' shortlist as a replacement for the older A320/A321ceo's. The board was expected to decide on this on July 30 as well but has deferred a decision. Both Air France and KLM are looking for a replacement of their older medium-haul fleet, as well as Transavia and Transavia France. A spokesperson of Transavia told Airinsight recently that any decision will be on hold until the situation of the Boeing MAX has cleared. The Dutch airline is eyeing the MAX 10 as a replacement and for growth.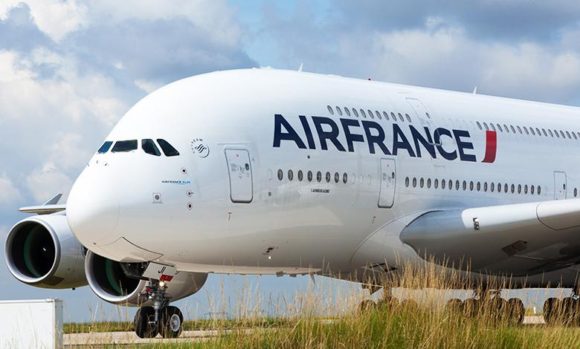 Air France is unwilling to invest extra in the A380. (Air France)
On the early retirement of all 10 Airbus A380s by 2022 Smith said it was a no-brainer. Air France has always struggled to operate the double-decker profitably but finds so even more as the market has changed since 2009. Keeping the A380 flying would result in EUR 400 million costs on cabin refurbishments and maintenance that Smith is unwilling to spend. Three leased A380s will leave next year, with two others on lease and five owned aircraft to go before the end of 2022. Air France will look at the A330neo, A350, and Boeing 787 as their eventual replacement but buy no more than 9 new long-haul aircraft.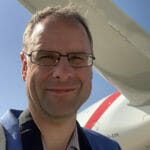 Active as a journalist since 1987, with a background in newspapers, magazines, and a regional news station, Richard has been covering commercial aviation on a freelance basis since late 2016.
Richard is contributing to AirInsight since December 2018. He also writes for Airliner World, Aviation News, Piloot & Vliegtuig, and Luchtvaartnieuws Magazine. Twitter: @rschuur_aero.