What crisis? Plenty of airline start-ups emerge from the Covid crisis. "How to become a millionaire in aviation? Start as a billionaire!" It's an old gag within the industry but still very fitting. Many airlines have seen their billions go up in smoke in what has been the worst year in aviation ever. Some 33 went bust. Another fifteen are currently 'on watch' as IBA.aero consultancy said recently. Still, some thirty new airlines are preparing to launch or have already commenced services. We have a look at some.
Like Aero K, a start-up in South Korea that commenced services on Thursday (April 15) with a single Airbus A320ceo sourced from Carlyle Aviation Partners. The airline launched with a domestic service from Cheongju to the popular island of Jeju but plans to go international (China) later on when it grows its fleet to three aircraft. Aero K is in for a challenge, as competition on the Korean domestic low-cost market is fierce with some airlines. Some are related to the country's heavyweights Korean Air and Asiana Airways, which are about to restructure and merge.
In Brazil, ITA or Itapemirim Transportes Aeros, based in the southerly state of Minas Gerais, has got a step closer to launch this week. On Monday and Thursday, it operated certification flights out of Belo Horizonte. The purpose was to demonstrate to the ANAC regulatory agency that it can satisfy all demands before it is awarded an Airline Operator Certificate. ITA, too, is leasing an A320ceo from Carlyle and has painted the aircraft in a striking yellow and black livery. The airline has yet to announce its official launch date and hence hasn't started offering tickets, but once it is up and running it intends to grow its fleet to nine aircraft.
The timing will be crucial to its success: Brazil is severely hit by Covid-19, taking the runner-up position on the worldwide number of fatalities only to the US. As reported by Airinsight, traffic has been negatively affected in the last couple of months. While a niche player, for now, expect ITA to be greeted with fierce competition from the major players in Brazil, Azul, and GOL.

Norway leads the way
In Europe, Norway will see two start-ups this year. As reported earlier this week, Norse Atlantic Airways intends to launch long-haul services between Europe and the US in December. It has a contract with AerCap affiliates for nine Boeing 787s. Another newcomer from Norway is Flyr. It has confirmed that it will launch on June 30 with a domestic service from Oslo to Tromso in the far North of the country.
Like Norse, Flyr will have a (digital) product that it thinks will suit the post-Covid market best while at the same time claiming its sustainable model "allows us to be profitable without relying on more passengers flying more often." Flyr calls itself an airline created for the Norwegian market and initially plans to operate domestically. It wants to grow as a European airline with a fleet of some thirty Boeing 737-800s. Both Norse Atlantic and Flyr have been looking closely at Norwegian, with quite a few staff having joined from the low-cost competitor that hopes to return to profitability as a Nordic/European airline.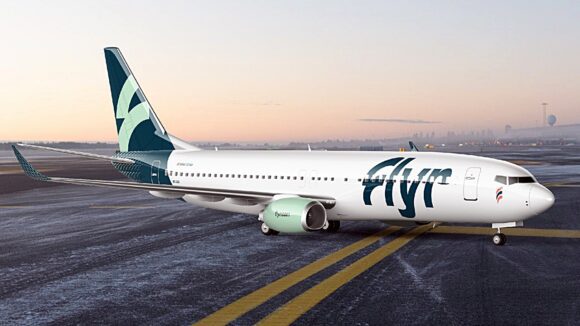 flypop copies Air Asia X model to the UK
In the UK, flypop is a familiar name that failed to launch in 2017. It persevered and re-launched itself last year. Flypop is a low-cost long-haul carrier that will focus on routes between Europe and South Asia, in particular India. It has customers with Indian roots in mind, of which there are some three million in the UK. Founder and CEO Navdip (Nino) Singh Judge has worked closely with Air Asia X-CEO Tony Fernandes and thinks that this airline's business model should be suited for Europe too.
Flypop has submitted a request for an AOC with the CAA and intends to start operations out of London Stansted in October to Amritsar, Ahmedabad, Calcutta, Pune, Goa, or Cochin. It was granted funding from the UK's Future Fund last November and as recently as this week confirmed an agreement with Avolon for the lease of 'multiple' Airbus A330-300s. After the arrival of the first, it wants to add an extra aircraft every six months until 2023, bringing the fleet to three.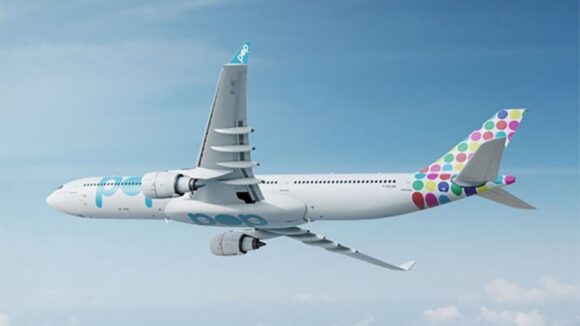 Seeing good opportunities to prosper is another long-haul low-cost airline, World2Fly from Spain. Owned by leisure group Iberostar Group, the new airline wants to launch this Spring with services from Spain to South and Central America, including Punta Cana, Cancun, and La Habana. It will operate a leased secondhand Airbus A330-300, but earlier this month its brand-new A350-900 leased from ALC emerged from the paint shop in Toulouse. World2Fly's launch comes at a time when Iberia wants to complete the integration of Air Europa and strengthen its combined position to Latin America, while IAG's LEVEL is keen to maintain market share on the Spanish air travel market.
Speaking of the big names, Lufthansa, too, is set to renew its presence in the long-haul, low-cost market. For this, it has formed Eurowings Discover as a dedicated subsidiary of Eurowings, which in the past two years has been backtracking from long-haul services to concentrate on Europe. Previously known as Ocean, Eurowings Discover targets destinations in North and Central America out of Frankfurt and later Munich. The plan is to launch this summer with three Airbus A330-300s, growing the fleet to seven by the end of the year and up to eleven in early 2022. Further details have yet to emerge.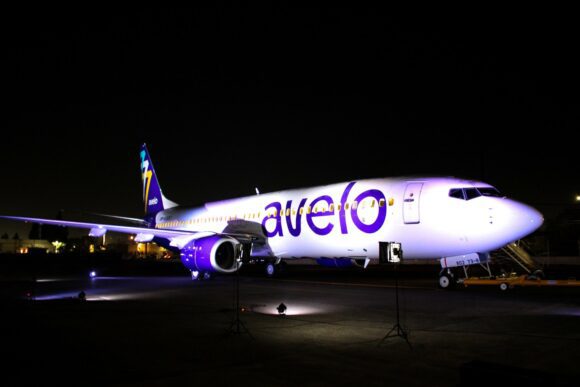 In the US, David Neeleman's Breeze Airways is a well-known start-up that has recently received the green light to start operations with a fleet of up to 22 Embraer E1s.
Early April, Avelo Airlines announced plans to start domestic services out Hollywood Burbank Airport from April 28, which it refers to as a "convenient" airport. The airline led by Andrew Levy (formerly with Allegiant) is offering "surprisingly low fares" on initially eleven leisure routes to underserved destinations in the Western US. Avelo will start with three Boeing 737-800s. The airline has $125 million in backing in private equity.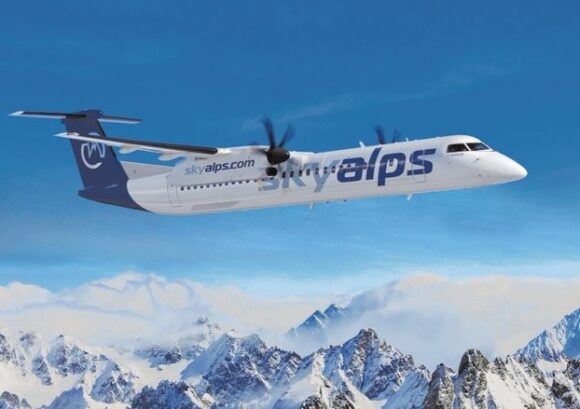 Some airlines launch with smaller aircraft. Like Bolzano (Italy) based Sky Alps, which has sourced two De Havilland Dash 8-400s from lessor Chorus Aviation Capital for arrival this month and in May. Sky Alps hopes to launch regional services out of South Tyrol this summer and expects to benefit from the recovery of the regional market within the Alpine region. The airline is a subsidiary of Fri-El Green Power, a leader in renewable energy within Italy.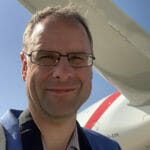 Active as a journalist since 1987, with a background in newspapers, magazines, and a regional news station, Richard has been covering commercial aviation on a freelance basis since late 2016.
Richard is contributing to AirInsight since December 2018. He also writes for Airliner World, Aviation News, Piloot & Vliegtuig, and Luchtvaartnieuws Magazine. Twitter: @rschuur_aero.