In March, we read the last financial reports of the most important Latin American carriers in 2020. GOL, LATAM, Azul, and Avianca all had significant net losses due to the impact of the COVID-19 pandemic. 
Plus, during March, we started to see signs of an increase in the demand for the Mexican market, but a decrease for the South American countries, following a rising number of COVID-19 infections, new travel restrictions, and the end of the summer season.
Financial losses
Azul, LATAM, GOL, and Avianca posted a combined net loss of nearly US$8 billion due to the impact of the COVID-19 pandemic.
LATAM Airlines Group had the largest net loss of US$4.54 billion in 2020. This carrier is currently under a Chapter 11 bankruptcy and has already reduced the size of its fleet from 342 aircraft in December 2019 to 300 one year later.
Avianca Holdings recently reported a net loss of US$-1.09 billion in 2020. That's a 22.4 percent increase compared to 2019 when it lost US$-894 million after years of administrative turmoil that led to a change in the management. Avianca, like LATAM, is also in Chapter 11 at the moment. The airline has shed 25 aircraft between 2019 and 2020, including all its Embraer E190, four ATR, two A300F, three A330, two A321, two A320, and two A319.

The Brazilian carrier Azul Linhas Aereas posted a net loss of US$1.8 billion in 2020. Its main competitor, GOL Linhas Aereas, had a net loss of US$416 million, having the best financial performance among these four South American airlines. 
Aerolíneas Argentinas has not yet updated on its financial performance during the year. The only thing we know at the moment is that Argentina invested US$527 million in 2020 to keep the airline flying. This is the largest amount since 2015.
Good signs ahead for Mexico
In January and February, the Mexican aviation industry faced a slower demand and capacity. There are a few reasons to explain this, including that the first quarter is the low-season in Mexico. Also, the US Government launched new travel restrictions on January 26, impacting the V-shaped recovery in the transborder market. Nevertheless, there are promising signs of things changing ahead. Easter holidays started this week and the airports in Mexico are packed. 
Mexico City Airport is having over 5.700 air operations in the next two weeks, offering 900.000 seats, according to data provided by Cirium. Cancun will have up to 3.005 operations. The main domestic and international routes to this city will come from Mexico City and Dallas Fort-Worth. 
Many airlines have recently announced new routes between Mexico and the US. For instance, Viva Aerobus will launch three routes: Bajio-Houston, Bajio-San Antonio, and Los Cabos-Cincinnati. Spirit Airlines will also launch Los Angeles-Puerto Vallarta, Houston-Puerto Vallarta, DallasFort Worth-Puerto Vallarta, and Los Ángeles-Los Cabos.
New travel restrictions
Not everything is good news, though. Recently, Panama reimposed some travel restrictions on South American travelers. Following the surge in COVID-19 cases in this region (particularly in Brazil), Panama decided that every traveler from South America will have to take up to three (or even four) COVID-19 tests. Plus, the travelers will have to quarantine for five days in an approved hotel in Panama. 
Fortunately for Copa Airlines, this measure doesn't impact travelers going via Tocumen International Airport. These travelers must not handle a negative test at arrival, nor do they have to take one there. Most of Copa Airlines' flying public uses Tocumen International Airport as a connection point and does not enter Panama.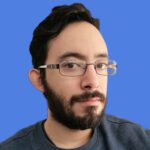 Daniel Martínez Garbuno is a Mexican journalist. He has specialized in the air industry working mainly for A21, a Mexican media outlet focused entirely on the aviation world. He has also published on other sites like Simple Flying, Roads & Kingdoms, Proceso, El Economista, Buzos de la Noticia, Contenido, and Notimex.