You have got to love state ownership if you run an airline.  No pesky shareholders; all you have to do is upgrade the key people in politics and business keeps rolling along. Profits? Not the key issue.
To get an idea of just how bad this is, watch this video.  It is from the South African Parliament.  Parliamentary privilege allows us to hear and see this because where this information shared outside parliament, the sharer would be in jail.  It is no surprise the original document was "secret".  The veiled threat by the government minister, in response, is sinister.  This minister is also deputy president and a potential candidate to replace Mr. Zuma.  Mr. Zuma is not highly regarded.  It appears his deputy is no shining star.
The idea is to bailout (again) South Africa Airways with R10Bn (~$760m) funded by the sale of the state's 39% stake in national telecommunication provider Telkom.  The state is in such poor fiscal shape that an R10Bn bailout will impact the national credit rating.  It is already rated junk status by Fitch and S&P.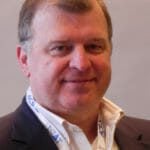 Co-Founder AirInsight. My previous life includes stints at Shell South Africa, CIC Research, and PA Consulting. Got bitten by the aviation bug and ended up an Avgeek. Then the data bug got me, making me a curious Avgeek seeking data-driven logic. Also, I appreciate conversations with smart people from whom I learn so much. Summary: I am very fortunate to work with and converse with great people.