Despite progress on the recovery of its widebody engines that are flying more hours than before, Rolls-Royce's Civil Aerospace business unit has actually slipped back into a loss in HY1 of this year. Are Rolls-Royce's HY1 results as bad as they look? 
The Derby engine maker reported a £-79 million net loss compared to a £39 million profit in the same period last year. Gross profit dropped to £260 million from £380 million, resulting in an operating margin of -3.4 percent versus +1,8 percent last year. Revenues were higher to £2.339 billion compared to £2.168 billion. The OEM is also confronted with additional tax charges. Only in February, Rolls-Royce reported its its first full-year operating profit since 2019. 
Analysts viewed the results as 'lacklustre' and shareholders weren't impressed either. So what happened? Chief Financial Officer Panos Kakoullis explained that last year's HY1 Civil Aerospace result was flattered by a one-off revaluation of a foreign exchange credit which was absent this year. This also explains why the consolidated operating profit was £125 million compared to £307 million last year. With the 2021 benefit and including pricing 'catch-ups ', Kakoullis admitted that the business unit's performance was about flat year on year. However, there was a positive £63 million in trading cash flow versus £-1.064 billion last year.
Engine flying hours are the whole grail
Things will improve, says Rolls-Royce, and for that it is counting on engine flying hours of large engines and business jet engines, which were up 33 percent in HY1 compared to last year. Especially Long-Term Service Agreements (LTSA) for large engines should produce a steady and reliable inflow of revenues. They were up 43 percent to 4.5 million, but Kakoullis added that large engine flying hours are still at only sixty percent of 2019 levels. Full recovery is not expected until 2024, but that will depend on the broader economic climate.
This is where growth must come from, but already in HY1, more flying hours and new LTSA contracts contributed £433 million to the operating profit compared to £-108 million last year. Large engine refurbishments rose by 23 percent, but the CFO said that total shop visits were up by only six percent with more to come in HY2. 
Rolls-Royce delivered 78 new large engines compared to 100 in HY1 last year, reflecting the weaker widebody market and the delivery pause of the Boeing 787. Of the 78 engines delivered, 43 were XWB-84s for the Airbus A350-900, 23 Trent 7000s for the A330neo, eleven XWB-97s for the A350-1000, and one Trent 900 for an A380.

The OEM also delivered 71 business jet engines, 36 Pearls and 35 BR700s. There were 113 major shop visits. Including business jet engines, Civil Aerospace delivered 149 engines and performed 477 shop visits. Combined, Civil Aerospace revenues were 72 percent coming from shop visits and 28 percent from new deliveries.
With an installed fleet of 12.683 large and smaller Rolls-Royce engines by the end of June, Civil Aerospace will become the cash engine for the group, Kakoullis said, in line with the strategy to build business aviation. But quite a few ifs and buts come into this forecast, which is the reason that analysts responded lukewarm to the results.
Coping with supply chain issues
Rolls-Royce Group reported an underlying net loss of £-188 million versus a £104 million profit. The operating profit was £125 million compared to £307 million last year. Gross profit was £942 million versus £1.097 billion. Total revenues were £5.308 billion, up from £5.227 billion. The Group had £7.3 billion available in liquidity and net debt of £5.1 billion.
Although today's numbers dissappointed many, CEO Warren East – who will be succeeded by Tufan Erginbilgic on January 1 – remains upbeat about the prospects for Rolls-Royce. He reiterated the guidance from February and expecting a further upturn of fortunes in HY2. "We are progressing well, because we can see growth coming through in revenues, we can see growth in orders. Out Power Systems business just had a record-quarter in orders. And I can see a massive swing in the cash flow. Covid -4.2, last year -1.5, this year we said we would be modestly cash positive and the first half has set us up very well for that. What is driving that is a recovery in engine flying hours. When you look at the profit, it is important to understand what is behind that."
Despite East's optimism, other concerns remain that hit not just Rolls-Royce. It says that "the external environment remains challenging, with the war in Ukraine, inflationary pressures, and supply chain constraints all impacting our business. We expect these issues will persist into 2023 and have been managing our business to address and minimize the impact."
The OEM has covered supply chain issues with long-term agreements with the best-performing suppliers and hedges to cover near-term price hikes caused by inflation. It has also increased its inventory but Rolls plans the reduce this during HY2. A contract with a new US supplier will replace Russian sources for titanium. Part of the current problems is also the challenge of hiring experienced engineers with certain skills and technical expertise. "We are addressing this with actions to attract, train and retain talent. Our early year's recruitment has been strong and our retention rates are good."
Rolls-Royce has received approval from the Spanish government to proceed with the sale of engine part maker ITP Aero to Bain Capital, which was announced in September last year. The proceeds of €1.7 billion will be used to repay a £2.0 billion loan that was guaranteed by eight percent by UK Export Finance.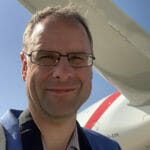 Active as a journalist since 1987, with a background in newspapers, magazines, and a regional news station, Richard has been covering commercial aviation on a freelance basis since late 2016.
Richard is contributing to AirInsight since December 2018. He also writes for Airliner World, Aviation News, Piloot & Vliegtuig, and Luchtvaartnieuws Magazine. Twitter: @rschuur_aero.