[UPDATED]
Here is our updated model with Boeing's latest data.
Select a model from the pulldown menu on the left.  The charts then update.
You can also "page down" on the funnel chart to see the Boeing and McDonnell Douglas models ordered and delivered.  Take note of the following models: 737-800, 777-300ER, 737-900ER. They are all are close to full delivery.  Note also the 787-8 is over 81% delivered whereas the 787-9 is only at 54%. The 787-10 is just getting started and is way down the list.
You can look at the McDonnell Douglas history by selecting it from OEM pulldown to see where their orders and deliveries went.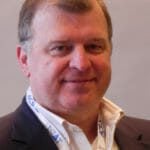 Co-Founder AirInsight. My previous life includes stints at Shell South Africa, CIC Research, and PA Consulting. Got bitten by the aviation bug and ended up an Avgeek. Then the data bug got me, making me a curious Avgeek seeking data-driven logic. Also, I appreciate conversations with smart people from whom I learn so much. Summary: I am very fortunate to work with and converse with great people.