Boeing expects to deliver 895 to 905 commercial aircraft in 2019, up from 806 in 2018. The guidance reflects the ramp-up in production of the 737 MAX-family to 57/month and 787 to rate 14, both planned for this year.
While the 787 rate is on-track, MAX production is still hampered by delays at CFM International and the LEAP. Boeing will embed employees at factory sites of CFM and suppliers to assist with any production issues, CEO and president Dennis Muilenburg said during an analyst's call on January 30. Although he is optimistic CFM will overcome issues, Muilenburg stressed it will take some effort to raise MAX production from rate 52 to 57. The 777 will remain stable at 3.5/month, reflecting the transit period between the 777 and 777X.
Boeing reported record group revenues of $101.127bln, up 8% from $94.005bln. Net earnings were up 24% to $10.460bln. Core earnings per share were 30% higher to $16.01.
Commercial Airplanes – the focus at Airinsight – record 5% higher revenues to $60.715bln, 45% higher earnings to $7.879bln and a 3.6pts higher operating margin to 13%.
As reported before Boeing delivered 806 aircraft, compared to 763 in 2017.
Asked about the New Market Aircraft (NMA), Muilenburg said Boeing still had not decided on the launch of the program. Yet, he indicated that the board will decide on authority to offer the aircraft to potential customers later this year. Without giving any dates, it seems obvious that the Paris Air Show in June is the likely moment.
A formal launch of the '797' will then happen in 2020, but not until airlines and lessors have shown serious interest in purchasing the new aircraft should take-on the Airbus A321neo/LR and A330neo.
In its guidance for 2019, Boeing expects full-year revenues between $109.5-110.5bln and Commercial Airplanes revenues between $64.5-65.5bln, with operating margin up to 14.5-15%. Total backlog as of December 31 stands at $412.3bln.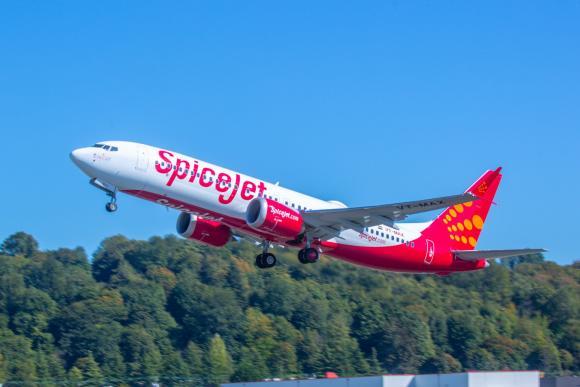 SpiceJet received the first MAX 8 in October 2018. (Boeing)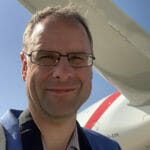 Active as a journalist since 1987, with a background in newspapers, magazines, and a regional news station, Richard has been covering commercial aviation on a freelance basis since late 2016.
Richard is contributing to AirInsight since December 2018. He also writes for Airliner World, Aviation News, Piloot & Vliegtuig, and Luchtvaartnieuws Magazine. Twitter: @rschuur_aero.