In December 2017 Delta ordered 100 A321neo aircraft. The order news from Delta, at that time, stated "Delta Air Lines and Airbus have agreed to terms for a 100 firm and 100 option order for state-of-the-art Airbus 321neo".  Note the two linked sources here are different – the Airbus announcement does not talk about options whereas the Delta one does. 
With the latest A321neo order, it appears 25 options (now called purchase rights) are exercised and Delta added another 25 purchase rights. 
This order sends a strong signal that Delta is going to bolster its middle-of-the-market fleet.  As one of the largest 757 operators, Delta knows this segment well.  The 757 really came into its own after Boeing stopped making them.  The A321neo though is in some ways more capable – it has the reach of the 757 but with better economics.  The P&W GTF will make it much quieter and greener than the PW2000 powered 757.  
Airbus dominates Delta Single Aisle Fleet
Delta will have a fleet of some 200 A321neos by the time all are delivered.  These will join an existing fleet of 115 (+12 orders) A321ceos.  Delta's current single-aisle fleet is already 41% Airbus.  After the A220 and A321neo deliveries, this fleet will be 53% Airbus. And over one-third of Delta's future single-aisle looks like being A321s.  That is a huge win for Airbus considering the A321s are replacing 757s and growing that segment.

The MoM Message
The latest order reinforces the crucial role of MoM aircraft.  These aircraft are popular in the US as we have seen with the role the 757 played at American, Delta, and United.  All three of these airlines are A321neo customers.  Airbus has made huge inroads not only because it has refined and upgraded the A321's abilities – Boeing thought its MAX9 and MAX10 could do the job.  As the largest single-aisle MoM customers, these three airlines are highly influential. However, only American and Delta appear committed to the A321neo.  United has blown hot and cold on Airbus. 
The biggest loser here is Boeing.  All three of these airlines were big 757 customers and all three would have been natural 757-replacement customers.  Of the 1,049 757s delivered, these three airlines accounted for 429 or 41%.  Delta had a peak of 127 757s and could end up with more than double that number in A321s. American could go the same way.

United's Airbus Confusion
Will United stick with its A321XLR order? United converted 100 737 MAX 9 orders into 737 MAX 10s, making United the single largest MAX 10 customer in the world.  United has proven a loyal Boeing customer – its early A350 order has been pushed back to 2027 and they also deferred the A321XLRs.  The confusion of the thrice changed A350 order and the uncertainty of the A321XLR may be clarified as American and Delta deploy their A321neos to effect.  If American and Delta deploy these aircraft across the Atlantic and to South America, United may be disadvantaged.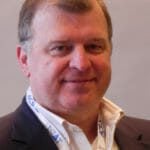 Co-Founder AirInsight. My previous life includes stints at Shell South Africa, CIC Research, and PA Consulting. Got bitten by the aviation bug and ended up an Avgeek. Then the data bug got me, making me a curious Avgeek seeking data-driven logic. Also, I appreciate conversations with smart people from whom I learn so much. Summary: I am very fortunate to work with and converse with great people.