Denel is a South African state-owned aerospace and defense technology firm that is developing a small African regional aircraft (SARA).  The idea is to offer a 24-seat twin turboprop that will enable small outlying communities to connect with larger cities, and thereby connect with the global economy.
We had an opportunity to see the mock-up during a visit with Denel two weeks ago at their campus next to Johannesburg's Oliver Tambo Airport.
Denel has an interesting history – starting with developing aircraft for pre-democracy South Africa, building the Aermacchi MB-326.   A review of Denel's history shows a remarkable commonality with Embraer's history.  During the sanctions era, Denel had to develop knowledge in helicopters (Alouette & Super Puma) which led to creation of Africa's first indigenous attack helicopter, the Rooivalk (Red Falcon).  Denel also developed the Cheetah (picture), a highly modified Dassault Mirage 3 that brought the Mirage airframe to close to F-16 performance.  The Cheetah program is a source of great pride, and when the SANDF took delivery of Gripens, some Cheetahs were sold to Ecuador. Denel also develops missiles and artillery systems.
With the political change, Denel focused on commercial aviation even as it kept busy doing military projects, working on the SAAB Gripen for example.  Denel Aerostructures managed to win work on the Gulfstream G150.  Subsequently Denel picked up work building parts for the Airbus A400M.  This effort has been so successful that at the 2015 Airbus Innovation Days, Denel was identified as one of Airbus' best contractors.  We understand that Denel did an excellent job of reducing weight on the A400M (as all vendors were asked to do), and ending up shaving more weight of their parts than other vendors.   In 2011, Denel assembled 25 A109 helicopters for the SANDF.  In 2012, Denel was awarded work and is the only outside source for building parts (winglet) for HondaJet.  Far from the public eye, Denel developed technologies and IP not to be found anywhere else in Africa.
With this background it is no surprise Denel started to think about doing a commercial program of its own.  Hence SARA, launched two years ago.  Denel assembled a rough full-sized model of what SARA will look like.  They made the model from marine plywood and fiberglass and confirmed seating and cargo capacity.   The South African government has described the SARA program as "a national flagship project".
Denel determined a need for a modern, point-to-point regional airliner on low-density routes, seating 15 to 24 passengers. SARA has four-abreast seating with a pressurized cabin.  It will have a maximum take-off weight of 19,000 pounds and a range of 1,400NM. Three different configurations are considered: full passenger (maximum of 24 passengers), combi (12 seats and one LD2 container) and full cargo (three LD2 containers). The key challenge is to develop an aircraft that will use short airfields that are currently not served by scheduled flights.  So SARA must handle dirt runways.
Denel is currently seeking partners for the project as it may be too ambitious to undertake alone.  The company hired Lufthansa Consulting to undertake a review of the SARA program, and the results show the aircraft has potential in many markets beyond Africa.  SARA is an ambitious project, but Denel has the background to pull it off.  With the right partners and appropriate state support, we might see SARA flying in 36 months.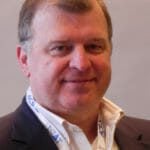 Co-Founder AirInsight. My previous life includes stints at Shell South Africa, CIC Research, and PA Consulting. Got bitten by the aviation bug and ended up an Avgeek. Then the data bug got me, making me a curious Avgeek seeking data-driven logic. Also, I appreciate conversations with smart people from whom I learn so much. Summary: I am very fortunate to work with and converse with great people.