With no more last-minute, last-day orders, we can wrap up the order counts at Dubai Airshow. The event saw Airbus come out as the clear winner, with 404 sales or commercial aircraft. In total, Dubai Airshow 2021 ends with 509 new aircraft sales.
Airbus kicked off on the first day with another bumper order from Indigo Partners for 255 aircraft. Wizz Air and Wizz Air Abu Dhabi will take 75 A321neo's and 27 A321XLRs, Frontier Airlines 91 A321neo's, Volaris 39 A321neo's, and JetSMART 21 A321neo's plus two XLRs. Most will be for delivery from 2026 onwards.
Air Lease Corporation (ALC) converted options for 25 A220-300s into firm orders and bought another 55 A321neo's and 20 XLRs. It placed orders for four A330neo's, which could be either the -800 or -900. And it was the launch customer for the A350 Freighter, of course, with an order for seven.
Kuwait's Jazeera Airways signed an MoU to buy 20 A320neo's and eight A321neo's, plus five options. Nigeria's Ibom Air bought three A220-300s and seven -100s but has the flexibility to swap the mix.
By type, Airbus sold 28 A220-300s and seven -100s, 20 A320neo's, 289 A321neo's, 49 A321XLRs, four A330neo's, and seven A350Fs. A321 production is now sold out until 2026.
Boeing sold 78 new aircraft. Its biggest order came from Indian start-up Akasa Air for 72 MAX 8s and -8200s, without specifying the exact numbers.
Air Tanzania bought a third 787-8, one 767-300F, plus two MAX 8s, although they had been listed in the order backlog before for undisclosed customers.
Emirates signed an order for two more 777Fs.
Turboprop maker ATR had a good Dubai Airshow, with total orders and purchase rights for 24 aircraft. They include five 72-600s with the new Pratt & Whitney Canada PW127XT-M turboprop engine for Air Corsica, the launch customer for the new engine. Binter Canarias bought four -72-600s and TAROM and Afrijet three each. Japan's Toki Air signed a purchase right for one 42-600 plus one 42-600S, the short take-off and landing version that is still under development by ATR. There were orders for seven more aircraft from undisclosed customers.
Finally, Embraer sold three E175s to Overland Airways in Nigeria.
As Airbus no longer reports list prices since 2019 (CCO Christian Scherer: "I haven't seen list prices in a very long time"), the total value of the orders at Dubai Airshow is difficult to value.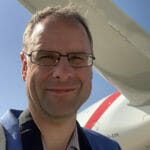 Active as a journalist since 1987, with a background in newspapers, magazines, and a regional news station, Richard has been covering commercial aviation on a freelance basis since late 2016.
Richard is contributing to AirInsight since December 2018. He also writes for Airliner World, Aviation News, Piloot & Vliegtuig, and Luchtvaartnieuws Magazine. Twitter: @rschuur_aero.