The Embraer Preator 500 model has obtained EASA and FAA certification, which, along with the Praetor 600, was announced at NBAA in 2018. The Praetor 600 was certified in May, 2019, and is now joined by the Praetor 500.
The Praetor models have the same fuselage and wing as their predecessor Legacy 450 and 550 models, but carry more fuel to provide a substantial increase in range. The Praetor 500 has a range of 3,340 nm and the Praetor 600 a range of 4,000nm. That increase brings these from domestic to international range.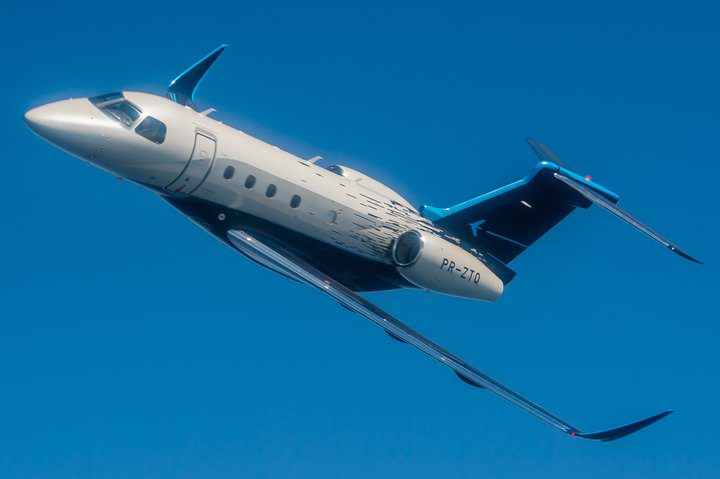 "The triple-certification by ANAC, EASA and FAA reaffirm the most disruptive and technologically advanced design of the Praetor 500 as the best midsize jet ever made," said Michael Amalfitano, President & CEO, Embraer Executive Jets."
"The Praetor 500 is now the farthest-and fastest-flying midsize jet, able to make true corner-to-corner nonstop flights in North America, from Miami to Seattle, or Los Angeles to New Yorkas well from New York to London, London to Dubai and Jakarta to Tokyo, all non-stop."
The Praetor 500 has the capacity to seat up to nine passengers with the optional two-place divan. Of the six fully reclining seats, four may be berthed into two beds. The largest baggage compartment in the class is complemented by a generous wardrobe and a full vanity in the rear private lavatory.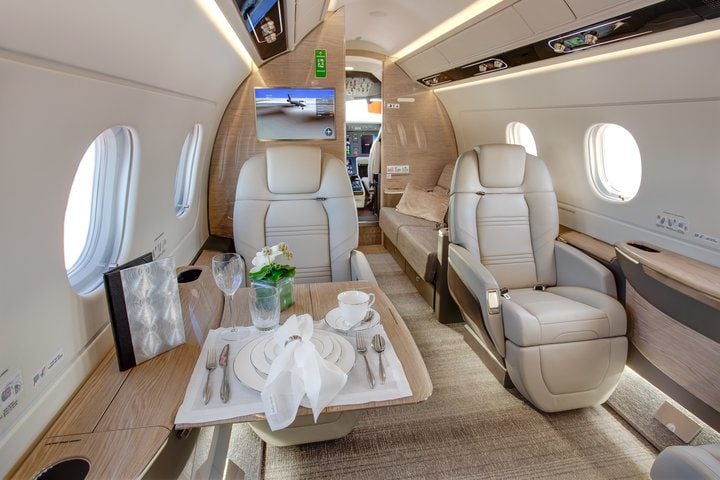 The Praetor 500 features the newest edition of the acclaimed Collins Aerospace Pro Line Fusion flight deck. Some of the options available on the Praetor 500 flight deck are the industry-first vertical weather display, air-traffic-control-like situational awareness with ADSB-IN, predictive wind shear radar capability, as well as the Embraer Enhanced Vision System (E2VS) with a Head-up Display (HUD) and an Enhanced Vision System (EVS), an Inertial Reference System (IRS) and a Synthetic Vision Guidance System (SVGS).