Embraer Defense & Security announced, at the Singapore Airshow, the signing of a LoI with aviation services company SkyTech for up to six new KC-390 multi-mission transport aircraft.
The aircraft are earmarked for multiple defense projects and both companies have also agreed on a potential strategic collaboration to jointly explore new business opportunities in training and services.
SkyTech is a partnership between two long-standing players in the field of defense services: aircraft, complete crew, maintenance, and insurance (ACMI) company HiFly, from Portugal, and Australian aviation services and charter provider Adagold Aviation.
"We have been following the KC-390 program since its inception and believe that it will be a game-changer in the medium-sized airlift category as well as a multi-role platform", said Paulo Mirpuri, president of SkyTech. The company has also stated that this is the first of a wide variety of platforms that will fulfill various niche roles and projects that SkyTech is undertaking worldwide.
"Embraer is keen to have SkyTech as a strategic partner for some of our own planned projects, where we see them adding value and enhancements by providing various ongoing solutions to our own defense customer base", said Jackson Schneider, president, and CEO of Embraer Defense & Security.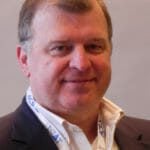 Co-Founder AirInsight. My previous life includes stints at Shell South Africa, CIC Research, and PA Consulting. Got bitten by the aviation bug and ended up an Avgeek. Then the data bug got me, making me a curious Avgeek seeking data-driven logic. Also, I appreciate conversations with smart people from whom I learn so much. Summary: I am very fortunate to work with and converse with great people.