Pratt & Whitney having a great show
The Singapore air show got off to a start yesterday.  It hasn't been a noisy affair.  Boeing picked up a lot of service business – which is a key goal for the company.  Boeing also seems to be using the show to broaden discussions with the world beyond customers about its 797.  The big question though is where are Boeing and Embraer going with their deal?  There are some conflicting stories about this – some media talk about a 90% deal and others indicate Brazil will not be rushed into this. The Brazilian air force now seems to hold the decision.
The company that seems to be having a great show so far is Pratt & Whitney.  It announced an inauguration of GP7200 overhaul capability at its Singapore engine center.  Pratt & Whitney also announced orders to supply GTF engines for A320neo for Aviation Capital Group (20 aircraft), SWISS (15), Aircalin (2) and lessor BOC Aviation (12).  Then subsidiary Pratt & Whitney Canada signed a contract with Qantas Airways for the maintenance of 51 APUs on aircraft flown by the Qantas Group. The contract covers 20 APS2100 APUs for QantasLink Boeing 717s; 19 APS5000 APUs for Jetstar and Qantas Boeing 787s; and 12 PW980 APUs for Qantas Airbus A380s.
To top this off, Sukhoi announced that they are working on a 75-seat shrink of their SSJ and considering using the same version of the GTF seen on the MRJ for this aircraft.  Considering the GTF is also found on the C Series, E2, neo, and MC-21 this is an excellent statement of confidence in that engine.  One might argue that for the market between 75 to 150 seats, the market has embraced the GTF as the new standard. Having a GTF solution for the A321 and MC-21 helps boost that program all the way to over 200 seats.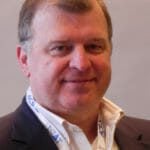 Co-Founder AirInsight. My previous life includes stints at Shell South Africa, CIC Research, and PA Consulting. Got bitten by the aviation bug and ended up an Avgeek. Then the data bug got me, making me a curious Avgeek seeking data-driven logic. Also, I appreciate conversations with smart people from whom I learn so much. Summary: I am very fortunate to work with and converse with great people.