Embraer's Energia presentation this morning highlighted several important facts and provoked some interesting thoughts.
Embraer Commercial has not been idle during the pandemic – they wisely used their engineering talent to consider the future.  Embraer's Energia is one of the more visible results. Going into the pandemic Embraer Commercial was still reeling from the Boeing merger falling apart.  The damage of the merger falling apart was significant in terms of costs, but even more damaging in terms of the impact on tearing the commercial group out of the whole, only to try to stitch it back together again.
What we saw today was impressive.  A range of four projects in Embraer's Energia demonstrates just how creative the Embraer engineering and design teams are.  This is what Boeing itself touted as a major attraction. The projects displayed are far too small for Boeing, which focuses on markets of 150 seats or more.  But that isn't the point.  Embraer demonstrated its ability to think ahead and focus on the segments where new fuels and technologies will emerge first for commercial aviation.  Along with the Energia projects, consider Embraer's already highly successful Eve project.  Eve is off to a roaring start and is almost certainly the market leader.
By having a talented team with an already established record of delivering new projects, on-time and within budget, Embraer's Energia is playing with a strong hand.  The team's IP is growing as it works on developing these new concepts, tests them, and refines them.  Consider also how Embraer's culture works.  The company has a deliberate policy of cross-pollination.  Not only does it "grow its own" talent from the neighboring schools, it the takes that talent and moves it around the various projects – general aviation, agricultural aviation, commercial aviation, and military aviation.  That is how Embraer starts to develop its own fly-by-wire, wings, and landing gear.
Recently Embraer announced a deal with Fokker, focused on defense, with opportunities for commercial programs as well. We can expect a lot of IP to come out of that. The linked article lists several other partners Embraer is working with. Each of these is accretive in terms of skills and insight. Mix that growing knowledge base with cross-pollination, and you can see that Embraer grows stronger organically.
This leads us to think that where Boeing balked at the original deal worth ~$5Bn, that value has not gone down.  While it's true that shortly before Boeing pulled back from the deal, Embraer could be bought for less, the deal today would be rather different.  Embraer has struggled in the commercial aviation segment along with everyone else. Its military KC-390 has not won new business but remains a promising program. Indeed, we might say that since the deal fell apart, Embraer has retained its value and even grown it. We are not sure that Boeing has done the same.
In summary, the reasons Boeing wanted Embraer are still there for all to see. In fact, Boeing may need Embraer's talent pool more than before. And almost certainly that talent pool costs would now be more than the original price point.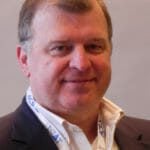 Co-Founder AirInsight. My previous life includes stints at Shell South Africa, CIC Research, and PA Consulting. Got bitten by the aviation bug and ended up an Avgeek. Then the data bug got me, making me a curious Avgeek seeking data-driven logic. Also, I appreciate conversations with smart people from whom I learn so much. Summary: I am very fortunate to work with and converse with great people.