The A380 has recently been described as having a limited future. After the Farnborough show, Airbus cut back production.  Then came news that Qantas will not take another eight it has on order.   All bad news for the program one might think.
Meanwhile, the most successful A380 operator keeps growing its reach using the aircraft.  On August 8th, Emirates announced new A380 service to Manchester in the UK from January 2017.  That is in addition to two A380s per day between Dubai and Manchester already in operation!  Emirates says it will break the million passenger mark on this route during this financial year. So much for the argument that the A380 can only be used between hubs on long, thick routes.
Then on August 9th, Emirates announced it was swapping its two class 777-300ER on the Dubai-Guangzhou market for a three class A380.   This new market will join 40 other routes Emirates flies its A380s.
These new services follow other news on Emirates' A380 fleet. In July Emirates said it was upgrading one of its four daily flights between Dubai and Johannesburg to the A380. This is the busiest route on Emirates' Africa network with more than three million passengers carried in the past five years.  Emirates also offers three daily flights between Dubai and Cape Town and a daily flight between Dubai and Durban.  As these routes grow the A380 will surely follow.
Also in July, Emirates said it was adding a second A380 between Dubai and Milan daily.  Once again the A380 will replace a 777-300ER serving the market now.  Emirates notes that "In 2015, the airline transported 22,000 tonnes of cargo from Milan including cars, marble, food products like cheese and olive oil, pharmaceuticals, clothing and shoes bound for the UAE, India, Hong Kong, USA, Australia and Mexico."  The airline's relationship with the city is significant enough that it also sponsors AC Milan.
The A380 may have a limited future among some airlines.  But Emirates seems to know exactly how to deploy the aircraft.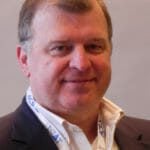 Co-Founder AirInsight. My previous life includes stints at Shell South Africa, CIC Research, and PA Consulting. Got bitten by the aviation bug and ended up an Avgeek. Then the data bug got me, making me a curious Avgeek seeking data-driven logic. Also, I appreciate conversations with smart people from whom I learn so much. Summary: I am very fortunate to work with and converse with great people.