Abu Dhabi's Etihad and Bahrain's Gulf Air plan to expand their partnership beyond the current codeshare agreement and will grow their network with new routes, the two Gulf carriers announced on February 17.
Etihad CEO Tony Douglas and Gulf Air CEO Waleed Al Alawi signed a strategic commercial cooperation agreement in an online event. Conditional to government and regulatory approval, the two airlines hope the agreement will become effective from June. It follows the codeshare agreement signed back in March 2019 which itself was a follow-on to a Memorandum of Understanding at the 2018 Bahrain Airshow. Already back then, Gulf Air said it was eager to expand this freshly signed agreement.
One of the pillars of the agreement is the optimization of joint operations on the Abu Dhabi and Bahrain routes. The current flight schedule shows only a single daily service by each airline on most days, with a second one only once a week but all at irregular times. This used to be four daily services by Gulf Air and three by Etihad.
Passengers will be offered better connectivity at both hubs, while premium passengers using Etihad Guest and Falconflyer will benefit from enhanced services like reciprocal lounge access. Baggage and ancillary policies and allowances will also be improved.
Thirty new routes planned
Another step is the expansion of the airline's joint network beyond Abu Dhabi and Bahrain by adding thirty combined new routes to the Middle East, Africa, Europe, and Asia. How these new routes will be split between the two hub airports has not been disclosed.
Gulf Air started operations from the new international terminal in Bahrain on January 28. The airline currently serves 49 cities in 27 countries. On December 21, it announced an expanded codeshare agreement with Egyptair on five routes to Egypt.
Before the Covid-crisis, Etihad used to operate to 81 destinations and planned to grow this from its new midfield terminal that even after years of construction still hasn't been operational.
While announcing their strategic cooperation, both airlines will review the 2018 Memorandum of Understanding that also covered cooperation on maintenance, repair, and overhaul (MRO), cockpit and cabin crew training, and cargo operations "in light of current market opportunities and company requirements." This indicates an end of a partnership in these areas.
Gulf-region getting ever more competitive
Compared to the original 2018 MoU, the competitive landscape in the Gulf region has changed. Low-cost airlines like Air Arabia, Air Arabia Abu Dhabi (a joint-venture with Etihad), Wizz Air Abu Dhabi, Flynas, flyadeal, Jazeera, flydubai have either entered the market or tried to capture a bigger slice of the cake, while low-costs from India also play a significant role. Due to the Covid-crisis, Etihad's dependency on long-haul has exposed its weakness, as has happened to Emirates.
Gulf Air, once the sole and therefore dominant carrier of the region until Emirates was established in 1985, is trying to keep its position and has worked hard to improve its brand and quality. Don't count out Qatar Airways, which will try to return to the area at full strength now that sanctions on the countries by its neighbors have been lifted since early January.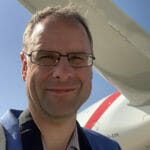 Active as a journalist since 1987, with a background in newspapers, magazines, and a regional news station, Richard has been covering commercial aviation on a freelance basis since late 2016.
Richard is contributing to AirInsight since December 2018. He also writes for Airliner World, Aviation News, Piloot & Vliegtuig, and Luchtvaartnieuws Magazine. Twitter: @rschuur_aero.