Grupo Aeromexico reported a net loss of 42.983 billion pesos (USD 2.1 billion) in 2020 due to the effects of the COVID-19 pandemic. The Mexican airline saw a 58.5% decline in the revenues that led it to file for a Chapter 11 bankruptcy in the US.
A closer look at Aeromexico's numbers
Today, Aeromexico presented its fourth-quarter results. For the year, Grupo Aeromexico had revenues worth 28.522 billion Mexican pesos. That's a decrease of 58.5% compared to 2019 when it had total revenue of 68.766 billion Mexican pesos. EBITDAR for the year amounted to negative 6.8 billion pesos, said the airline. Between 2019 and 2020, Aeromexico's EBITDAR decreased by 145.5%. 
The airline had costs of 35 billion pesos, a decrease of 34.4% compared to the previous year. Aeromexico is currently under a Chapter 11 bankruptcy. It has been working diligently to reduce the company's costs by rejecting leased aircraft contracts, reducing its workforce, and negotiating with its Unions. 
How did Aeromexico close the year?
In the fourth quarter of 2020, Aeromexico's revenue reached 7.2 billion pesos, a 53.5% increase compared to the third quarter of 2020. Nevertheless, it was also a 58.4% year-on-year decrease. During the quarter, revenue per ASK (RASK) in pesos increased by 10.0% compared to the third quarter of 2020 but decreased by 20.6% year-on-year. 
Meanwhile, the cost per ASK (CASK) was 1,709 pesos, a year-on-year increase of 0.45 pesos. Additionally, Aeromexico recognized restructuring costs and total one-off adjustments of 4.9 billion pesos in the quarter. Of this total, 2.4 billion pesos impacted operating profit, mainly associated with restructuring costs, among others. EBITDAR of this quarter amounted to negative 1.9 billion pesos. Excluding restructuring costs and one-off items, EBITDAR was positive 83 million pesos. 
What about Aeromexico's capacity?
The Mexican aviation industry had a strong fourth quarter. For instance, Aeromexico's competitors, Volaris and Viva Aerobus, closed the year with nearly 100% capacities (or even over 100%) compared to January. Grupo Aeromexico's fourth-quarter capacity increased by 39.6% compared to the third quarter. A recovery in the domestic market primarily drove it, said the airline. Compared to 2019, ASKs for the fourth quarter decreased by 47.6%. 
What about liquidity and fleet?
Aeromexico closed the year with a cash position of US$399 million. Nevertheless, the airline is still entitled to US$625 million from its DIP Financing under the Chapter 11 bankruptcy process.  Aeromexico had a few issues securing that amount due to complicated negotiations with its four unions. Despite the complex scenario, Aeromexico restructured the four Collective Bargaining Agreements it currently has. 
Finally, Aeromexico didn't make any changes to its fleet during the fourth quarter. It closed the year with an operating fleet of 106 aircraft, including its six Boeing 737 MAX. In 2021, the airline has already rejected the lease of its first Boeing 787-8 Dreamliner, reducing its long-haul fleet. The airline has not provided an update on its fleet's future, but it is expected it will reduce it further.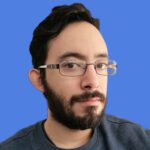 Daniel Martínez Garbuno is a Mexican journalist. He has specialized in the air industry working mainly for A21, a Mexican media outlet focused entirely on the aviation world. He has also published on other sites like Simple Flying, Roads & Kingdoms, Proceso, El Economista, Buzos de la Noticia, Contenido, and Notimex.