Honda Jet revealed its latest product offering, as the HondaJet Elite S launch was virtual in a briefing from the company.  The Elite S features several upgrades expanding operational capabilities and improving flight operations.  The maximum take-off weight increases by 200 pounds, enabling customers to fly up to 120nm further at a higher payload, or take an additional passenger during a typical mission.
The Elite S launch also offers a new avionics feature with FAA data comm and ACARS replacing traditional voice commands with text-based messaging to improve the clarity and effectiveness of communications.
Honda's recently introduced Advanced Steering Augmentation Systems (ASAS) further reduces pilot workload and increases safety, and is included on the Elite S.  The Elite S also has a unique paint scheme and several colors, including Gunmetal, Luxe Gold, and Deep Sea Blue, as shown below.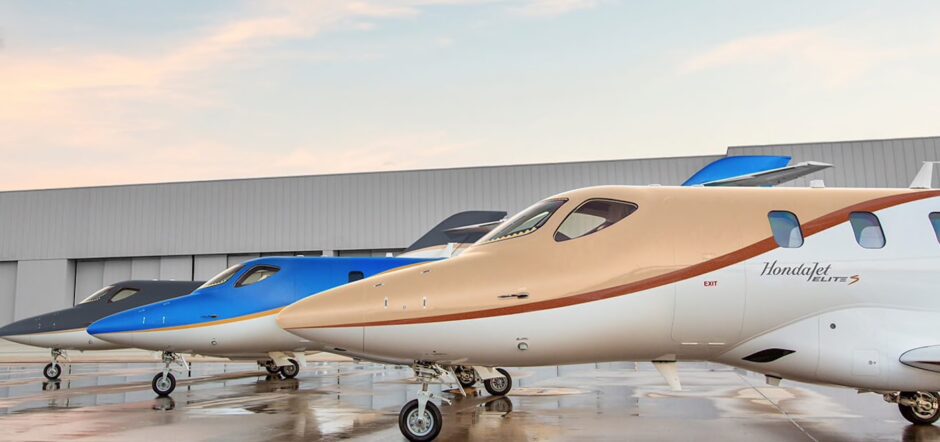 Michimasa Fujino, CEO of Honda Aircraft Company, stated "Since its introduction in 2018, the HondaJet Elite has achieved the best performance in its class while also being the most efficient, and with the new Elite S, we take another step forward in expanding the aircraft's capability.  As a result of the innovation, design, and engineering on the new Elite S, we are once again setting a new standard in business aviation."
The HondaJet Elite S launch provides Honda with an updated and more competitive product offering in the light aircraft market.  Honda delivered 5 aircraft in the first quarter of 2021 and expects to ramp up production as post-pandemic demand increases.