Despite regular news about airline engine trouble in India, the nation's airline fleet is aircraft is busy.  In fact, through July, the market remains robust.  Take a look at the summary page from our model.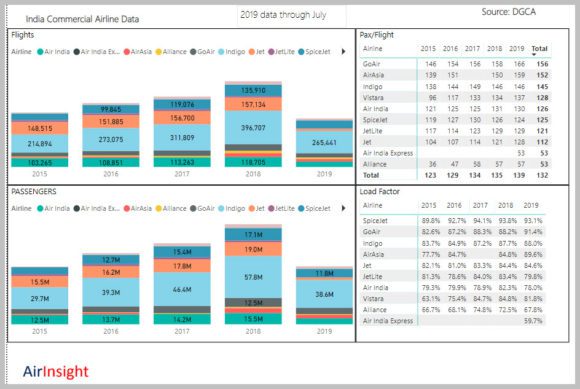 Load factors are good.  One could say that's because fares are too low.  But the closure of Jet Airways has helped to remove some excess capacity and keep load factors higher then they might have been.  Recent news of profits Air India's LCC came as a surprise.
Using the ixigo engine this is what the market looks like for October between New Delhi and Mumbai. The engine allows you to select other city pairs and dates.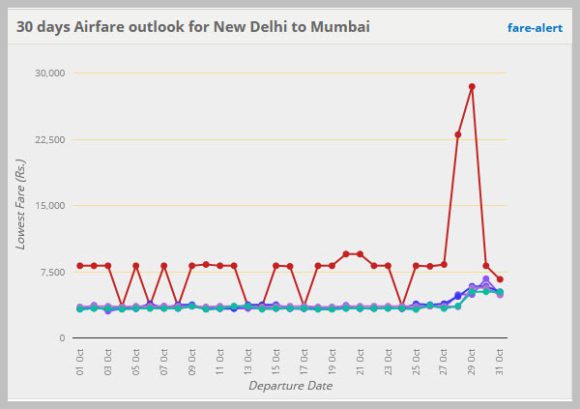 Vistara sells at a noticeable premium compared to other domestic airlines.  Indeed the table in our model shows Vistara is flying higher loads despite being a full-service carrier competing with LCCs.
While the occasional engine mishap must be annoying to the airlines, overall the industry looks robust.  More robust than it did when Jet was still flying.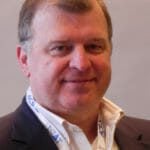 Co-Founder AirInsight. My previous life includes stints at Shell South Africa, CIC Research, and PA Consulting. Got bitten by the aviation bug and ended up an Avgeek. Then the data bug got me, making me a curious Avgeek seeking data-driven logic. Also, I appreciate conversations with smart people from whom I learn so much. Summary: I am very fortunate to work with and converse with great people.