More insight into A350 program progress
We did an earlier look at this issue and now we can show more progress.  So far 74 have been delivered.  The table lists these along with the number of days from first flight to delivery.  We list the number of tests flights for each delivery.  On the whole, there has been progress.  The only standout is, surprise, Qatar.  But 2016 was a tough year, with lots of days being burned up even though test flights had declined.
If we look at customers with multiple deliveries over three years or more, we have three.  The next charts list these and it seems, even with Qatar, Airbus has moved down the learning curve.  There are fewer test flights and, generally, the number of days has also gone down. So Airbus is making progress on the program.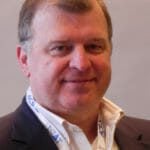 Co-Founder AirInsight. My previous life includes stints at Shell South Africa, CIC Research, and PA Consulting. Got bitten by the aviation bug and ended up an Avgeek. Then the data bug got me, making me a curious Avgeek seeking data-driven logic. Also, I appreciate conversations with smart people from whom I learn so much. Summary: I am very fortunate to work with and converse with great people.