The Mexican low-cost carrier Interjet is suspending all its flights until New Year's, leaving everyone wondering if it will ever fly again. It hasn't flown since December 11. 
Sources inside the airline confirmed that the airline would not operate any flights until 2021, most likely due to a lack of cash to buy fuel. While this could mean the final days of Interjet (launched in 2006), it also means a world of opportunities for other carriers, both in Mexico and in the US.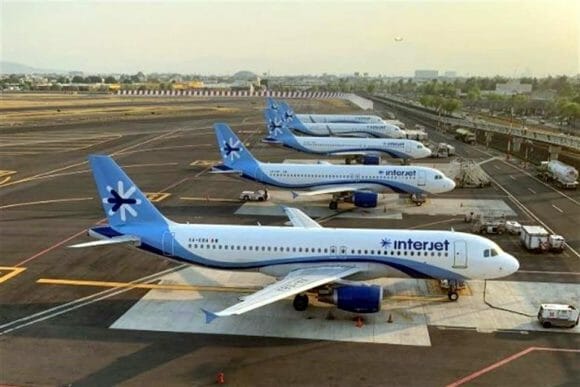 Who are the obvious winners?
The clear winners of Interjet's crisis are Volaris and Viva Aerobus. These two carriers have bounced back in a V-Shaped recovery from the COVID-19 crisis. Their capacities are already back to pre-COVID levels, and both have launched several new routes in the last few months.
Both low-cost carriers would be eager to enter the highly contested Mexico City International Airport. Before the pandemic, Mexico City's airport was congested, and there were few slots available. The possible exit of Interjet from the market could open many growth opportunities for the Mexican low-cost airlines. 
For Aeromexico, the opportunity doesn't seem so obvious since the historical airline is under a Chapter 11 reorganization. Still, Aeromexico has a lot to gain from Interjet's exit. 
Before the pandemic, Interjet was a key player in the international connectivity from Mexico. More than half of its 88 routes were to international destinations. It had an important role in South American markets like Colombia, Peru, and Ecuador. It also served many US destinations. It flew to Los Angeles, New York, Dallas, Las Vegas, Miami, Orlando, San Diego, San Francisco, Chicago, Houston, and San Antonio.
Now, with Interjet out of the picture, Aeromexico has a free lane in many markets. Even more, with Aeromexico resuming operations with the MAX, many of these markets could be served with this aircraft so that the airline can deploy its Boeing 737 NG capacity on the domestic side. So far that's not the case, but it could change. 
What about the US carriers?
Due to the fact that Interjet flew to many cities in the US, it had an important market share. Now that's gone. 
In 2020, American Airlines, Volaris, and United have gained the largest market shares in the Mexico-US market. They have seized the crisis of both Interjet and Aeromexico. 
Given the importance of the leisure markets in Mexico for US travelers, we expect every US airline to keep adding capacity into these cities. Recently, JetBlue announced more frequencies to Cancun, and added new routes to San José de Los Cabos, for example.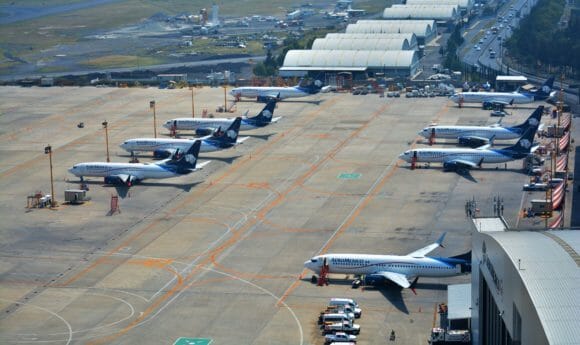 Aeromexico resumes MAX operations
Today, Grupo Aeromexico resumed MAX operations in Mexico. 
The Mexican carrier will use the aircraft on domestic routes. It started flying the route Mexico-Cancun and soon will add other destinations like Guadalajara, Monterrey, and Tijuana, it said in a statement. 
Aeromexico became the second airline worldwide in resuming operations with the MAX. GOL Linhas Aereas in Brazil was the first. The current expectation is that American Airlines will be the third, launching its flights on December 29. Although, keep an eye on Copa Airlines; it might resume operations shortly, as it expected to fly again with the MAX before the year ends. 
Final thoughts
Interjet is unlikely to ever fly again. When an airline stops 100% of its operations for as much time as Interjet has, it becomes almost a mission impossible to restart.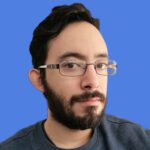 Daniel Martínez Garbuno is a Mexican journalist. He has specialized in the air industry working mainly for A21, a Mexican media outlet focused entirely on the aviation world. He has also published on other sites like Simple Flying, Roads & Kingdoms, Proceso, El Economista, Buzos de la Noticia, Contenido, and Notimex.