The Seattle Times has an interesting story.  Changing language in Union contracts is not something to ignore.  It appears that the airline wants to give itself wiggle room.  And almost certainly the reason for this need is  MAX related.
MAX isn't enough of a reason though because Southwest is committed to MAX.  While Southwest admits to checking out the A220,  it almost certainly has also checked out the E2.  Common sense requires this.  Indeed, given the tepid market reaction to the MAX7 which Southwest has orders for, it behooves the airline to evaluate any alternative to the MAX7.  It would be easy for Southwest to up-size orders for MAX7 to MAX8 as it has done before and seek a more competitive sub 150-seater.
As the Seattle Times article notes the need for acquiring the most competitive tool for the job is important.  Southwest has come to realize the 737 is not ideal for every market or route.  As we noted above, this is not only about MAX.  It is also a realization that MOXY lurks in the wings.
MOXY is not just another startup airline.  MOXY's management knows exactly what is needed to break into the consolidated US air travel market and succeed.  MOXY's David Neeleman has done it before – well enough that Southwest bought the first airline he started.
Southwest realizes that Neeleman's team have carefully selected the rapier they intend to use to carve out a space in the US market.  The airline business cannot keep secrets for long.  Southwest is also aware of how Delta is going using the A220 to disrupt markets.  Sooner or later another Southwest competitor will deploy the E2.  The A220 and E2 families generate seat costs that undercut older aircraft.  Small and light with good range, these new aircraft are going to hit routes where the 737-700 and A319s are the incumbents.  Even if fuel prices remain (relatively) low, the new generation of aircraft are going to be better.
Southwest's decision to get some fleet flexibility in place is a recognition that the ground is shifting beneath its wings.  While the MAX issue certainly is a factor, it probably only hastens the need to reconsider the 737 addiction.  Even if there was no MAX grounding, Southwest would need to reconsider its ability to produce seat costs at the level the A220 and E2 allow.
"Up-sizing" the 140-seat 737-700 to a 150-seat MAX7 perhaps doesn't provide a tool that can match the A220 and E2 in terms of seat costs.  Which may be why we hear very little about the A319neo these days, but a whole lot about the A220, from Airbus.  Perhaps, post the emergence of  Boeing Brazil, we will also hear a lot more about the probably renamed E2 and less about about the MAX7.  It could be that Southwest is anticipating a new world where it will need a "right sized" tool to limit the impact/damage from MOXY, Jetblue and Delta as they deploy their A220s.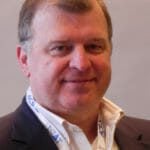 Co-Founder AirInsight. My previous life includes stints at Shell South Africa, CIC Research, and PA Consulting. Got bitten by the aviation bug and ended up an Avgeek. Then the data bug got me, making me a curious Avgeek seeking data-driven logic. Also, I appreciate conversations with smart people from whom I learn so much. Summary: I am very fortunate to work with and converse with great people.