It has been a long year for the aviation industry. Airlines worldwide are crippled by the worst crisis ever, a problem so profound they couldn't have imagined it. In the last months, we've seen some recovery figures across different markets. Now, let's take a look at Latin America, which has been hit hard by COVID-19 in recent months.
Mexico
The Mexican market has had the best recovery so far. The domestic market is being pushed by two low-cost carriers, Volaris and Viva Aerobus. In contrast, the international market has seen a V-shaped recovery thanks to US carriers like American and United. We've discussed the topic of US airline opportunities in the Mexican market in a previous article.
In November, Viva Aerobus claims to be already operating with a full capacity, compared to last year. The low-cost carrier expects to equal this recovery in December, ending 2020 with a 100% capacity.
Meanwhile, Volaris is operating at 94% capacity compared to last year. Volaris doesn't expect to get to 100% in December, but it will be very close to that.
Grupo Aeromexico, which is under a Chapter 11 reorganization, is operating domestically at 83% capacity. In December, it will operate domestically at 84. Internationally, Aeromexico recently published a joint statement with Delta Air Lines. Both carriers expect to end the year with a 95% transborder capacity.
Panama
Copa Airlines was deeply affected by COVID-19 restrictions. With an almost entirely international network, the Panamanian airline intensely depends on other Governments' border restrictions.
In this sense, Copa Airlines expects to end the year at 40% capacity compared to 2019 levels. In September, it was only operating at a 3% capacity. The airline has restarted services to 38 destinations.
Colombia
Colombia's leading airline, Avianca, has reported a $284 million net loss during the third quarter of 2020. This was mainly the result of Avianca's markets being closed.
By October, the airline operated at 12% capacity compared to last year. In November, the airline has been running at 20%. We can expect a further increase at the end of the year, maybe increasing to as far as 30%.
Brazil
GOL Linhas Aereas is expecting to operate at 65% capacity of its pre-COVID levels by December. The Brazilian low-cost will operate 490 flights per day and serve 172 markets across Brazil.
Internationally, GOL only expects to resume its connectivity until March 2021. Between March 28 and July 3, it will reopen all its international routes.
Meanwhile, Azul ended the third quarter operating at 42% capacity compared to last year's same period. The airline expects to end 2020 with a domestic capacity of more than 80%. In December, Azul will operate 113 destinations of the 116 it had at the start of the year.
LATAM
LATAM Airlines Group has also had a very difficult 2020 and like Avianca is under Chapter 11 bankruptcy protection as it continues its restructuring. Because of its dependency on transborder operations, it has seen a deep decline in capacity and passengers transported.
In October, the airline operated at 26.8% of its pre-COVID capacity, while in September, it was 20.0% and in August 13.9%. LATAM's recovery is mainly attributed to Brazil, representing more than 50% of the airline's total current capacity.
For November, LATAM is operating at 33%. While the company hasn't announced its December capacity, we could expect a spike as South America enters its high season.
Recap
While capacity is only a part of the equation, it serves as an example of how airlines in Latin America are recovering. In all, the recovery is very unbalanced across the continent. It shows that Mexico and Brazil helped their airlines by not having so many movement restrictions, although both countries paid a heavy toll as they are among the most affected by COVID-19.
This analysis also doesn't show information on some key markets like Peru and Argentina, nor does it offer the capacities for low-cost carriers like Viva Air, Sky Airline, or JetSMART.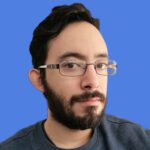 Daniel Martínez Garbuno is a Mexican journalist. He has specialized in the air industry working mainly for A21, a Mexican media outlet focused entirely on the aviation world. He has also published on other sites like Simple Flying, Roads & Kingdoms, Proceso, El Economista, Buzos de la Noticia, Contenido, and Notimex.