We had a chance to speak with magniX CEO Roei Ganzarski who explained the thinking behind their electric powered solution that will power the Alice from Eviation Aircraft as well the Habor Air Beavers.
Eviation Aircraft, a global manufacturer of all-electric aircraft, announced today it has selected magniX, the company powering the electric aviation revolution, to provide its 375 horsepower magni250 propulsion system for Eviation's Alice nine-seater plane. The magniX propulsion system will be one of two propulsion options for Eviation customers to choose. magniX joins an expanding pool of industry-leading partners that will play a key role in bringing the first zero-emission, all-electric regional commuter plane to market.
"Electrifying middle-mile aviation with fixed-wing aircraft flying between the plethora of existing airports is a logical first step toward better connecting communities," said magniX CEO, Roei Ganzarski. "Together with like-minded leading partners like Eviation, we will see all-electric planes powered by our propulsions systems go into commercial service by 2022, enabling flexible, clean air-travel and package-delivery options at a fraction of today's prices."
magniX motors, which require no fuel and produce no greenhouse gases, have completed more than 1,500 hours in test facilities. The propulsion system can be used for newly designed all-electric aircraft and for the conversion of existing aircraft, accelerating the electric revolution in aviation. Following test flights this year and certification by the end of 2021, Eviation plans to begin delivering aircraft to customers for commercial use in 2022.
"We have been successfully testing the magniX system with our Alice aircraft propeller for quite some time now with great results," said Eviation CEO, Omer Bar-Yohay. "We will begin manufacturing battery-powered fleets this year for our U.S. regional carrier customers, with a value proposition that reduces their operating costs by up to 70 percent. In 2017, Americans spent $1 trillion traveling distances between 50 and 650 miles. Our goal is to undercut the cost of commuting by making middle mile trips cheaper, faster and cleaner. Together with magniX we're providing an economically and environmentally sustainable mobility solution that will forever change the face of aviation and consumer travel."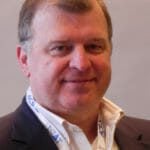 Co-Founder AirInsight. My previous life includes stints at Shell South Africa, CIC Research, and PA Consulting. Got bitten by the aviation bug and ended up an Avgeek. Then the data bug got me, making me a curious Avgeek seeking data-driven logic. Also, I appreciate conversations with smart people from whom I learn so much. Summary: I am very fortunate to work with and converse with great people.