Next year, the Mexican government is set to unveil a new airport that will serve Mexico City. This new hub is currently under construction at Santa Lucía Military Base, north of the megalopolis. It will work in coordination with two other airports. Nevertheless, there are still a lot of doubts, but we may have some solutions now. So, how can Mexico's new airport system work? Viva Aerobus' CEO has an answer.
How will Mexico's new airport system work?
Mexico City International Airport has been congested for quite some time now. It was only because of the COVID-19 pandemic that it found some release. But that's not going to last, since Mexico's traffic figures are coming back strongly. Nationwide, the country is at around 70% of its pre-pandemic passenger levels in 2021.
To battle this congestion, the previous Mexican government started building a new airport. In phase one, the objective was to have one superhub on the northeast side of the city that could handle up to 70 million passengers per year. Then, after it was completely finished, it could have up to 135 million yearly travelers.
Nevertheless, that project was canceled when the new and current government came to power. Instead, they proposed an airport system composed of three hubs: Mexico City International Airport, Toluca International Airport, and the new Felipe Ángeles International Airport, to be built at Santa Lucía Military Base. The Mexican Army is in charge of the construction.
Theoretically, the system could handle the same amount of passengers as the canceled airport.

So far, this new plan has included a billionaire payment, reorganizing Mexico's airspace, and building new highways and the airport. Felipe Ángeles International Airport will open up on March 21, 2022.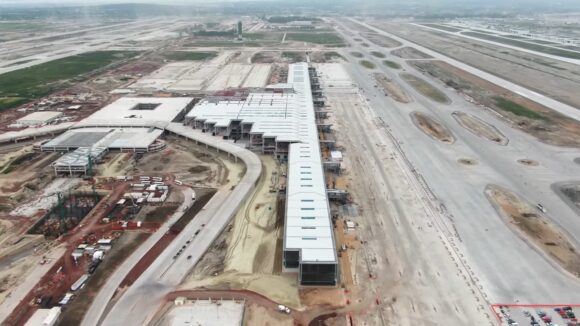 But will Mexico's new airport system work?
So far, everything has moved in the right direction in terms of building Mexico's new airport system. The Mexican Army is constructing Felipe Ángeles International Airport at an impressive rate.

Additionally, the ATC parastatal company has introduced a new configuration to Mexico City's airspace.  
Nevertheless, there are many doubts regarding the functionality of the new airport system. Here are some of them:
Toluca International Airport is a white elephant. Located west of Mexico City, it currently has zero commercial airline activity. Instead, the airport is used by schools and private aviation. The government claims Toluca will have 10 million passengers per year once the system is open.

There's not enough ground infrastructure to connect with Felipe Angeles International Airport. The government is building highways and extending train stations to get to the new hub, but they're against the clock. Most likely, they won't be finished before the airport opens up in March 2022.

There are doubts regarding the new Mexico City airspace, mainly by the Air Traffic Control specialists.

So far, zero airlines have committed to operating flights out of Felipe Ángeles International Airport. Some, like Air Canada, have even said they won't be flying out of that hub.

So, how can Mexico's new airport system work? Viva Aerobus' CEO has an answer
Viva Aerobus' CEO, Juan Carlos Zuazua, gave his thoughts on the subject in an interview with the Center for Aviation (CAPA) Live. He said,
"Certainly, we're going to have three airports by the middle of next year operating. Right now, we have Mexico City and Toluca, and Santa Lucia will be open in March, April next year, or whatever the date is. Most importantly, the government has made important changes on the navigation, which was a highly political debate, which all the airlines are supporting. But I think the most important thing is ground connectivity, right? If we look at other metropolitan areas like London, you have five different airports, right? But there's great ground connectivity, or how do they call it, the underground connectivity. In the case of Mexico City, the airport is very well-connected with the subway. Still, we need to make sure that the new airport has ground connectivity and efficient public transportation to ensure passengers can get in and out of the airport very easily."
He then added that Toluca and Santa Lucía would have to offer more competitive fares and pricing for airlines and customers for this airport system to work. Because, "you cannot expect that customers are going to pay the same passenger facility fee as the big airports, right? We need to have something like Stansted versus Heathrow. We need to learn from that experience."
If there's a good incentive to operate out of the new airport, more capacity will be allocated there, with potentially cheaper fares, he finished.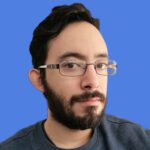 Daniel Martínez Garbuno is a Mexican journalist. He has specialized in the air industry working mainly for A21, a Mexican media outlet focused entirely on the aviation world. He has also published on other sites like Simple Flying, Roads & Kingdoms, Proceso, El Economista, Buzos de la Noticia, Contenido, and Notimex.