The PR states: Mitsubishi Heavy Industries to Acquire Canadair Regional Jet Program from Bombardier Inc.
MHI now positioned to transform and lead the underserved regional jet business, with bolstered customer support services
Key step in MHI's strategy of expanding its aircraft business globally, with a mid-term focus on North America
Completes Bombardier's aerospace transformation and refocus on business aviation
MHI will acquire Bombardier's regional jet program for a cash consideration of US$550m, payable to Bombardier upon closing, and the assumption by MHI of liabilities amounting to approximately US$200m. Under the agreement, Bombardier's net beneficial interest in the Regional Aircraft Securitization Program (RASPRO), which is valued at approximately $180 million USD, will be transferred to MHI.
Pursuant to the agreement, MHI will acquire the maintenance, support, refurbishment, marketing, and sales activities for the CRJ Series aircraft, including the related services and support network located in Montréal, Québec, and Toronto, Ontario, and its service centres located in Bridgeport, West Virginia, and Tucson, Arizona, as well as the type certificates.
This acquisition is complementary to MHI's existing commercial aircraft business, in particular the development, production, sales and support of the Mitsubishi SpaceJet commercial aircraft family. The maintenance and engineering capabilities of the CRJ program will further enhance critical customer support functions, a strategic business area for MHI in the pursuit of future growth.
Seiji Izumisawa, President & CEO of Mitsubishi Heavy Industries Ltd., commented: "As we outlined during the recent Paris Air Show, we are working hard to ensure that we provide new profit potential for airlines and set a new standard for passenger experience. This transaction represents one of the most important steps in our strategic journey to build a strong, global aviation capability. It augments these efforts by securing a world-class and complementary set of aviation-related functions including maintenance, repair and overhaul (MRO), engineering and customer support."
———————–
And so Bombardier exits commercial aviation.  The company will focus its aerospace resources on its successful business jets.  More on that later.
The big news is now that MHI has the tools to enable the SpaceJet to move forward smartly.  The support and customer relationships transfer from CRJ to what was until recently, the MRJ.  MHI is also going to deliver the CRJ backlog which will be built by Bombardier.  Within Bombardier, many people are wondering where they end up – at MHI or Mitsubishi Aircraft?  This quote is rich with meaning: Seiji Izumisawa, President & CEO of Mitsubishi Heavy Industries Ltd. "The CRJ program has been supported by tremendously talented individuals. In combination with our existing infrastructure and resources in Japan, Canada and elsewhere, we are confident that this represents one effective strategy that will contribute to the future success of the Mitsubishi SpaceJet family. MHI has a decades-long history in Canada, and I hope this transaction will result in the expansion of our presence in the country, and will represent a significant step in our growth strategy."
There some interesting questions:
The CRJ line deliveries end in 2H20. If, as we expect, the M100 deliveries don't come on stream at that time, what do customers have to say? M100 deliveries may only be coming in 2023.  Such a delivery gap gives Embraer enormous marketing and pricing power at a crucial time as lots of older regional jets are retired.
Is MHI going to increase its Montreal footprint? Is a Mirabel plant for the M100 in the offing?
The deal MHI concluded means US$750m to Bombardier.  This is double what Longview paid for the Q400 program. Who got the better deal?
Bombardier's Belfast wing plant is still on the table.  MHI builds wings for the Global in Canada.  Might MHI also be a buyer for the Belfast plant – it makes sense after all. Or does Airbus make a move before Bombardier and MHI get even closer? Bombardier sits in a rather nice spot.
A few more shoes have yet to fall as this news unfolds.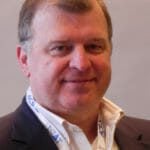 Co-Founder AirInsight. My previous life includes stints at Shell South Africa, CIC Research, and PA Consulting. Got bitten by the aviation bug and ended up an Avgeek. Then the data bug got me, making me a curious Avgeek seeking data-driven logic. Also, I appreciate conversations with smart people from whom I learn so much. Summary: I am very fortunate to work with and converse with great people.