We have updated our models that use Form 41 and T2.  Subscribers can access the full models now. There are hours of updated data models to go through. Here are some items to share.
Pilot costs in 2020 popped. The pandemic has done the pilot profession a lot of harm.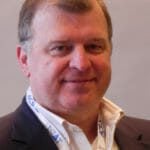 Co-Founder AirInsight. My previous life includes stints at Shell South Africa, CIC Research, and PA Consulting. Got bitten by the aviation bug and ended up an Avgeek. Then the data bug got me, making me a curious Avgeek seeking data-driven logic. Also, I appreciate conversations with smart people from whom I learn so much. Summary: I am very fortunate to work with and converse with great people.