AirInsight US Airline Index
Traffic levels are notable in that Tuesday's numbers were over 1 million – a traditionally weak travel day. We have typically been in the 700,000 range earlier in the year, so things are turning upward strongly. Spring break may be one reason – the question is now sustainability.  With 11 days now over 1 million daily passengers, this is encouraging albeit there remains a long way to go. The key question is when international traffic can be restored, with new waves across the world. Outside of a few countries, vaccination levels remain weak. Of the 475,525,495 doses administered worldwide through yesterday, 128,217,029 have been in the US. In the US we now stand at 25% vaccinated with at least 1 dose and 14% fully vaccinated. By contrast, Spain is a 9.1% and 4.6%, Italy at 9.3% and 4.3%. Germany at 9.3% and 4.1%, France at 9.5% and 3.6%, and Canada at 9.7% and 1.7%, Seychelles at 65% and 29%, and Israel at 58% and 52% lead the way.  Somehow Monaco, surrounded by France and Italy, is at 25% and 22%.
Commercial Aviation
Business Aviation
Airlines
Urban Air Mobility
Social Media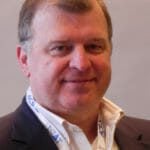 Co-Founder AirInsight. My previous life includes stints at Shell South Africa, CIC Research, and PA Consulting. Got bitten by the aviation bug and ended up an Avgeek. Then the data bug got me, making me a curious Avgeek seeking data-driven logic. Also, I appreciate conversations with smart people from whom I learn so much. Summary: I am very fortunate to work with and converse with great people.